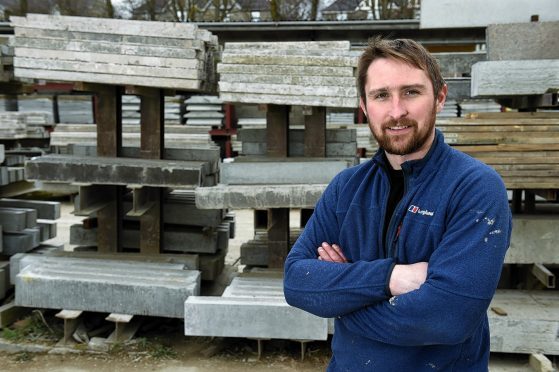 On the banks of the River Don, the determined father and son behind one north-east business have taken matters into their own hands to address flooding concerns.
Jim Adie and his son, Jason, who run Inverurie Precast Ltd and own the Keithhall Business Park. are in the process of constructing a wall behind the property in the hope that it will act as a barrier between the watercourse.
The Inverurie site – which is home to some 14 local businesses in addition to their own – was engulfed by five feet of water on the morning of January 8, causing an estimated £250,000 worth of damage to machines and other property at Inverurie Precast alone.
However the firm is now back up and running with a determination they will fight back from the flood damage.
Now, the pair have called for Aberdeenshire Council to help designate an unused field behind their property – owned by Scottish Water – as a flood plain, building a flood defence there to protect Keithhall Road's devastated businesses and homes.
The Adies claim the bund which was designed to protect Keithhall Road from potential flooding had been weakened by burrowing rabbits and had not been maintained properly.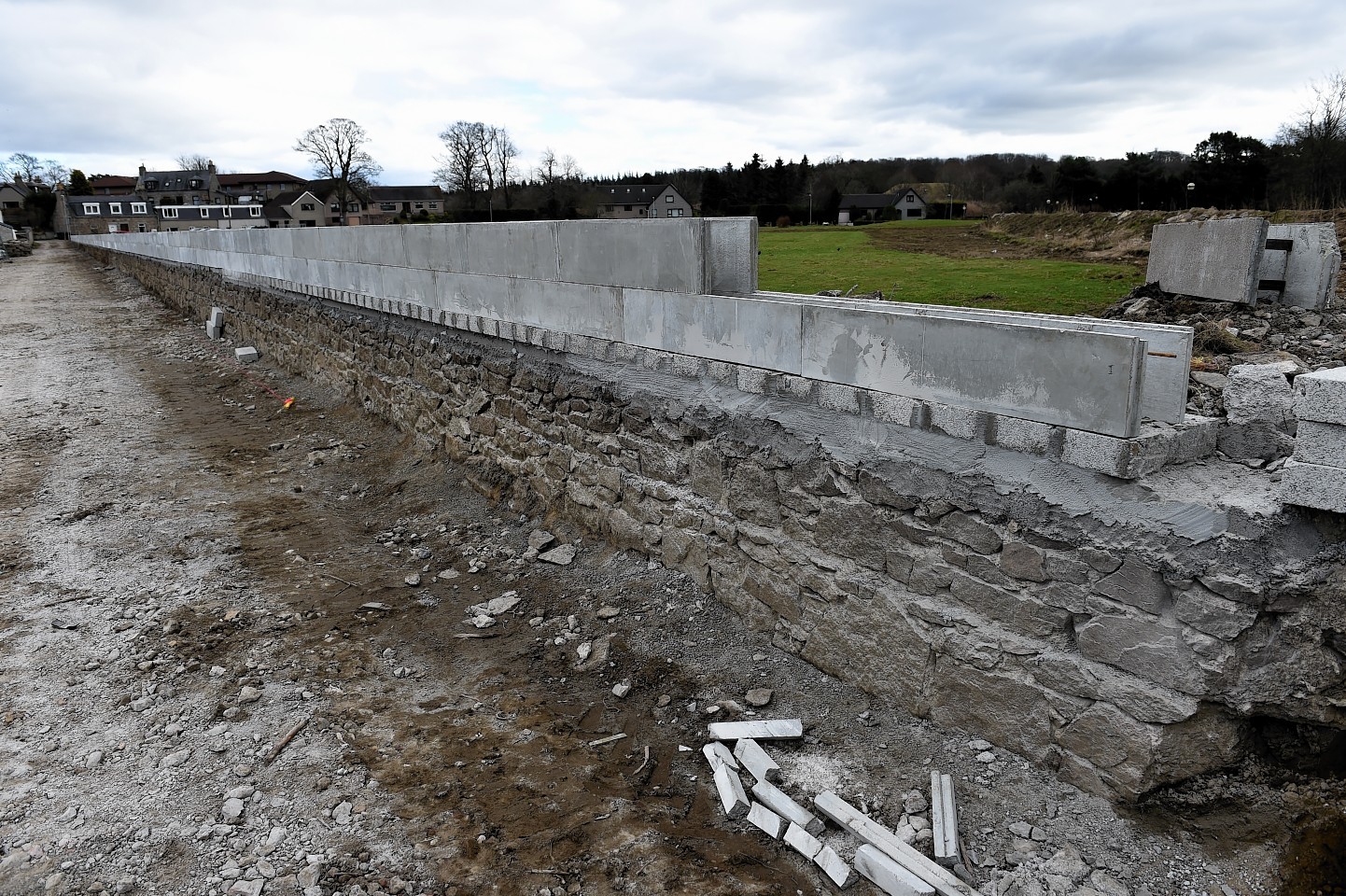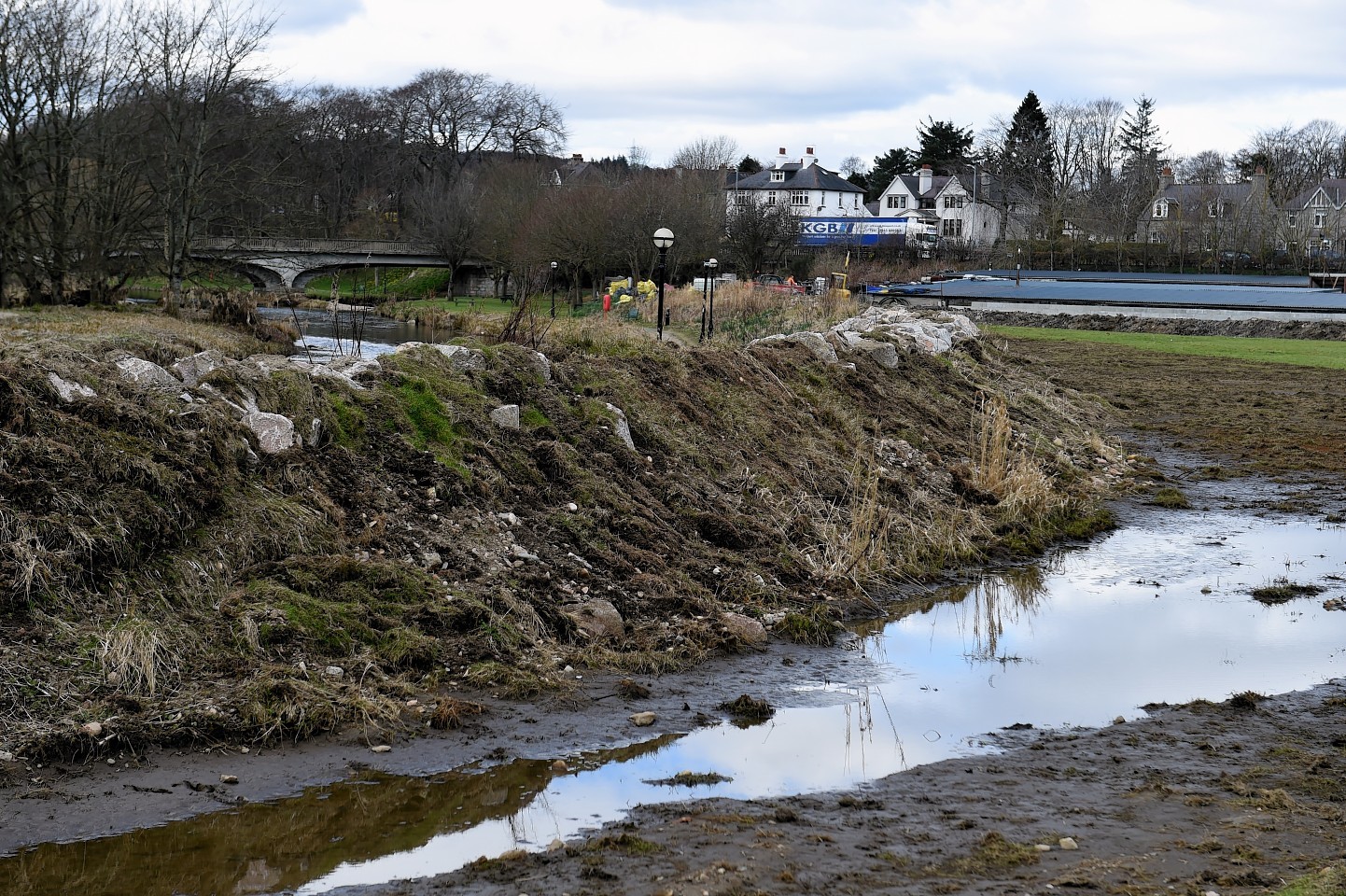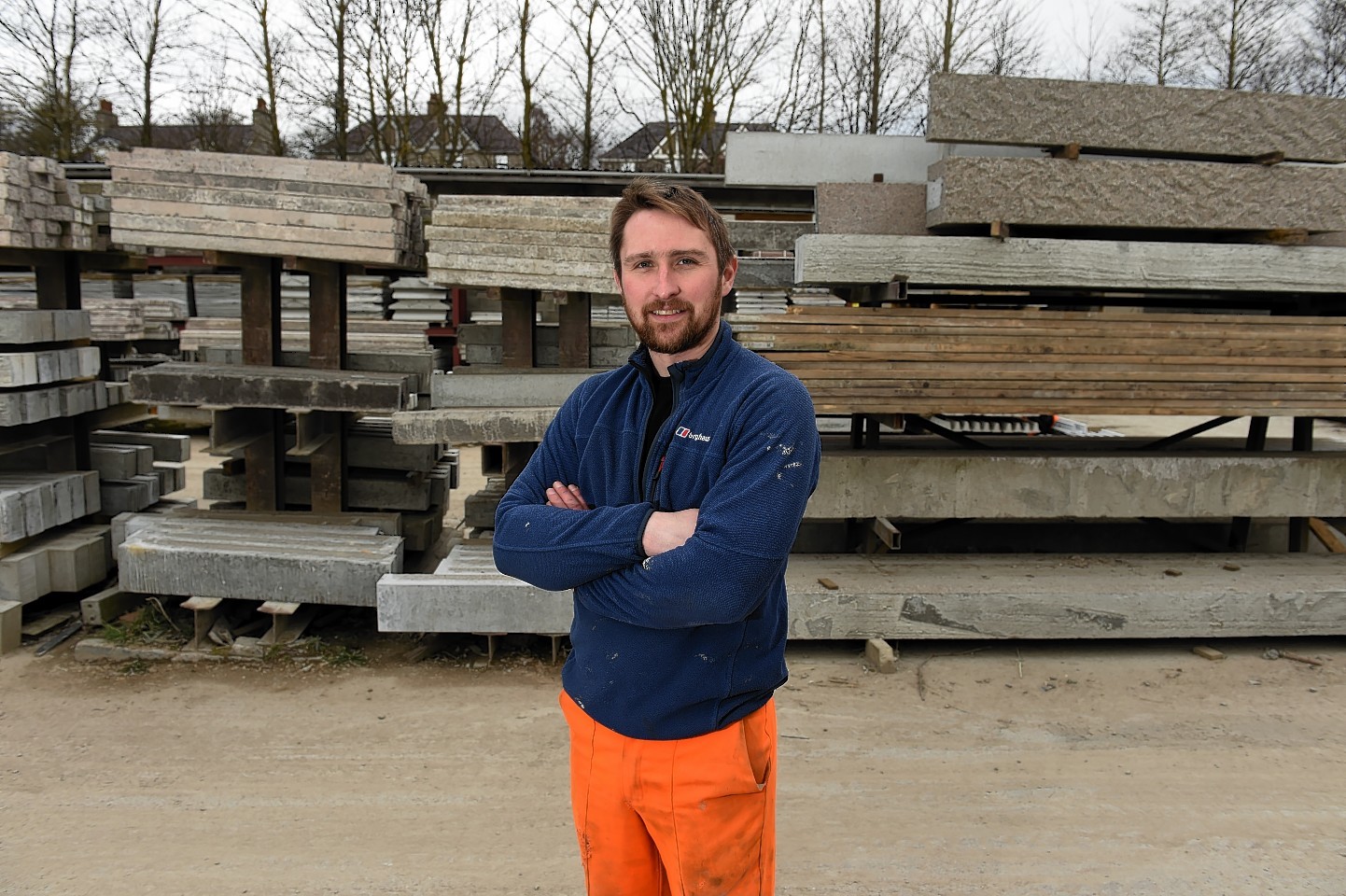 They said it was this defence which failed in January and caused their premises to flood.
The local authority has now reinstated the bund, but the Adies have been granted permission to build the wall behind their business up to a certain height.
Jim Adie said: "We had been fighting it (the flood) all night and all day. We were fighting a losing battle at the end of the day."
"But this could have been prevented if they had paid attention to that bund. It was when that bund broke. It (the water) didn't come over the bund, it just burst it. That is why we are building the wall, we've just got to protect ourselves.
"I would like to see that bund taken away and a flood defence wall built right along Keithhall Road. I can't wait until two or three years down the line until they make up their mind that is going to happen, I can't do that."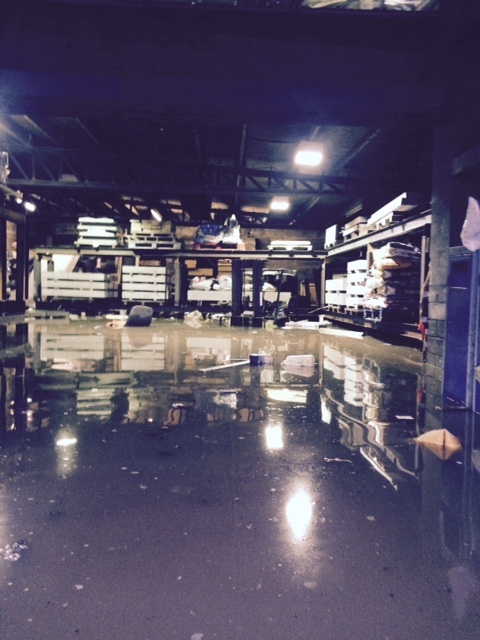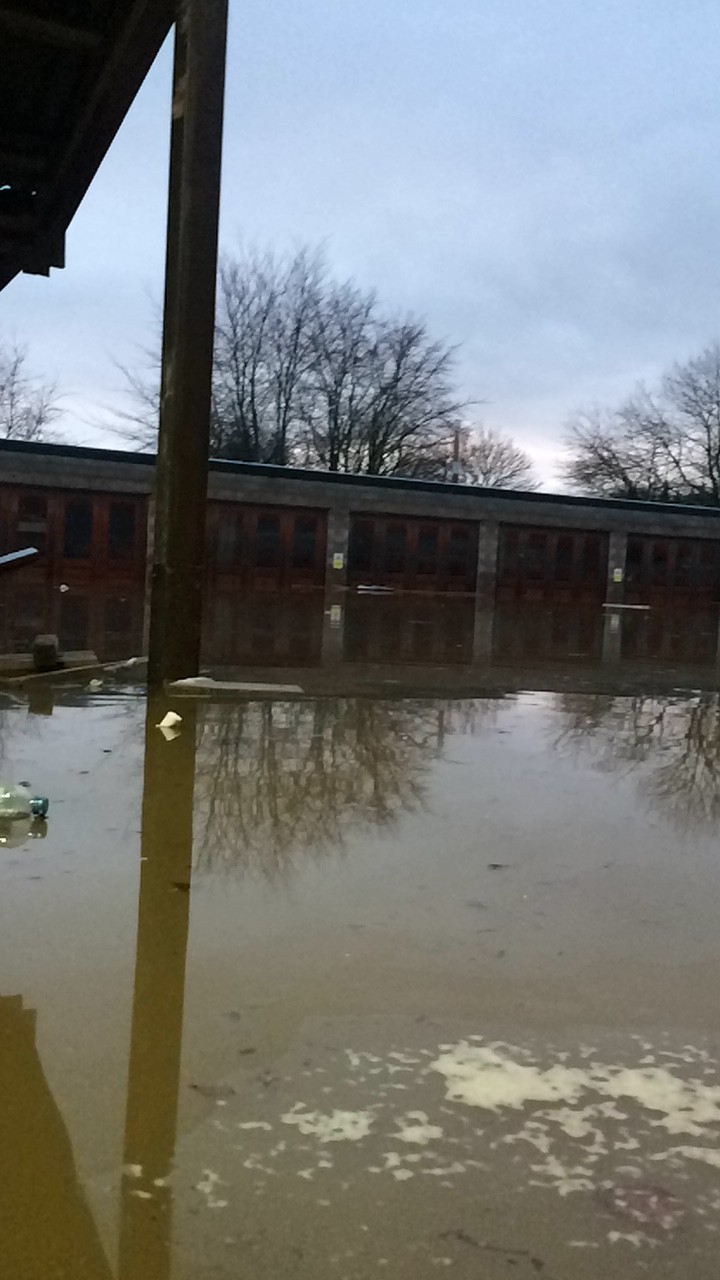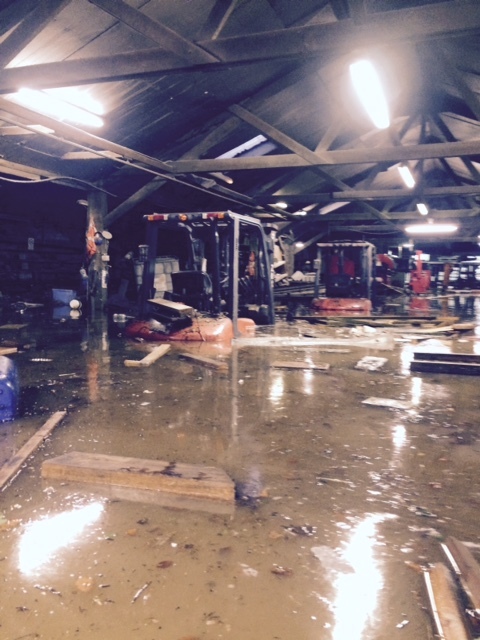 Gary Mackie has also got his business at the site, Upholstery Creations, back up and running after the deluge.
The 42 year-old, who suffers from spina bifida, said: "Basically, everything was ruined. I had customer's goods in all my tools and everything. Everything was just ruined, unusable.
"Everything had to be thrown out and basically started again, I have only been going since June."
He backed Mr Adie's call for a flood defence, adding: "We need something, we can't have this happen again. If I hadn't had the help of friends and family, I might have had to just stop and close up shop."
Manager of neighbouring Inverurie Pet Supplies, Linda McRobbie, said the shop had been on the rec "utter devastation", but that business had been good since reopening.
She added instead of a bund the areas requires "something else, definitely".
A spokeswoman for Scottish Water said the firm is happy to work in partnership with communities on flood-related matters.
The council's head of infrastructure services, Stephen Archer, said: "Those conversations are ongoing. Nothing is off the table but the challenge is – this was across Aberdeenshire. We assess, we prioritise, we need to look at each circumstance on its merits.
"We have done work to put it back to where it was before. There is a view that we should be doing greater. We are looking at that as to 'does that stack up to make that of value?'"