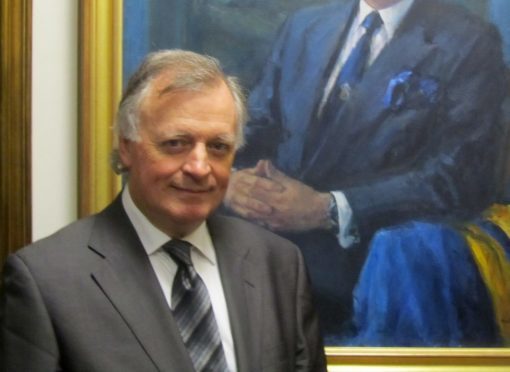 One of Scotland's leading flood experts has warned the north-east see flooding again on the devastating scale experienced at the New Year – but there is no way of predicting when.
Professor George Fleming, an emeritus professor of civil engineering at Strathclyde University and the chairman of EnviroCentre, has more than 45 years of knowledge of local rivers.
He has studied the River Dee throughout his career and designed the flood bank at Ballater Golf Club and others across the region.
Earlier this week, Prof Fleming described the flooding which hit the region starting on December 30 as the "Muckle Muckle Spate".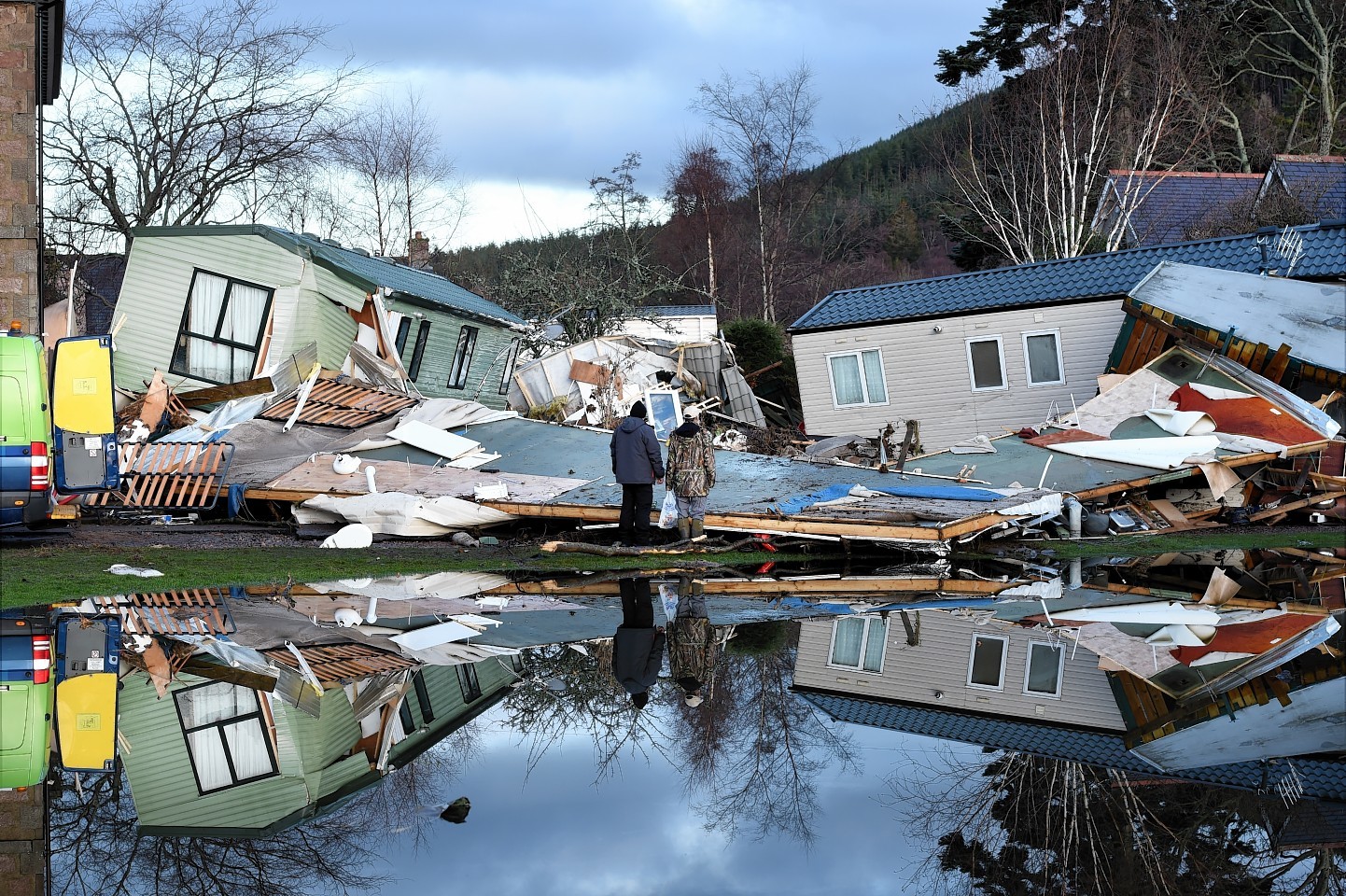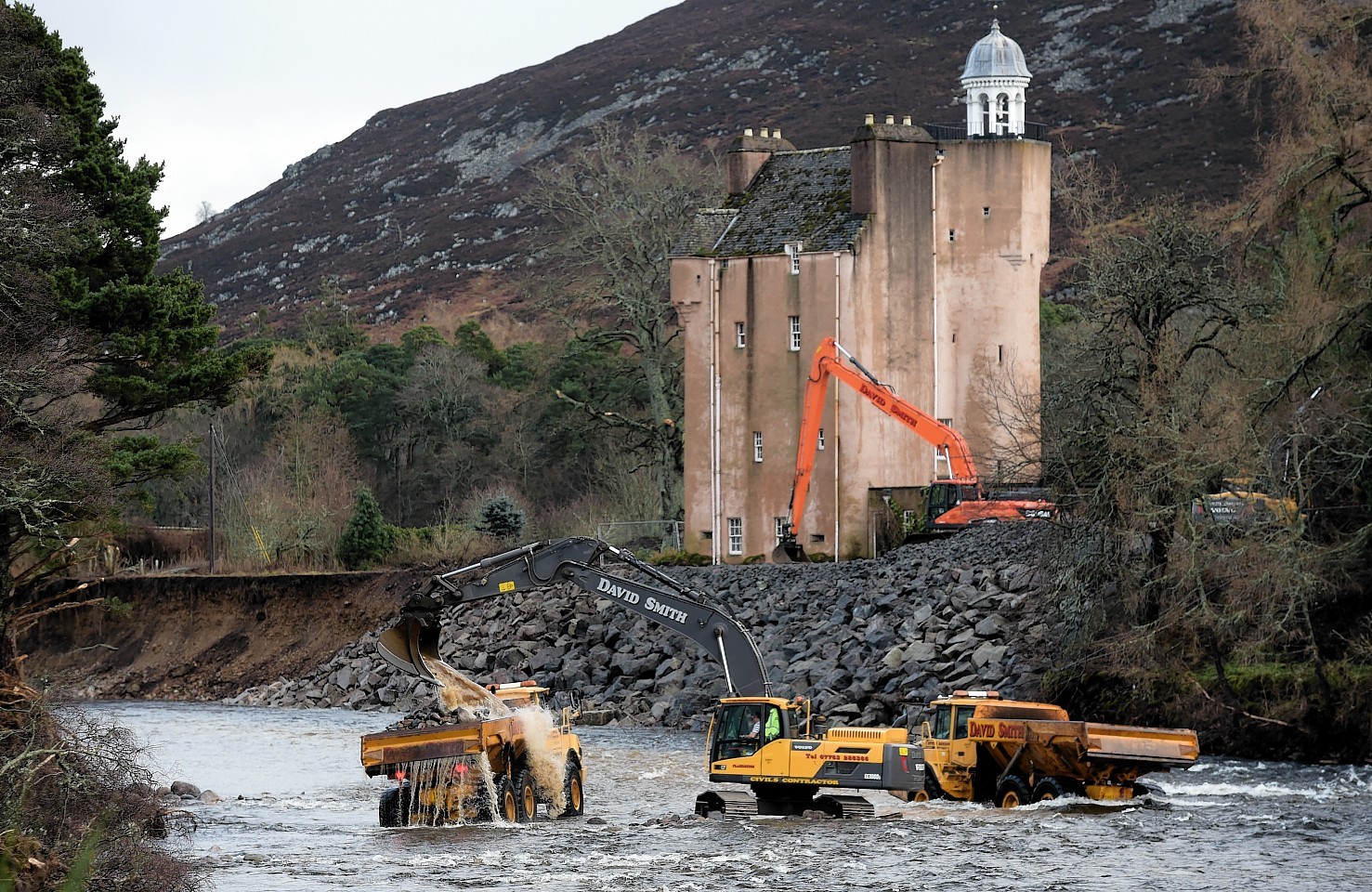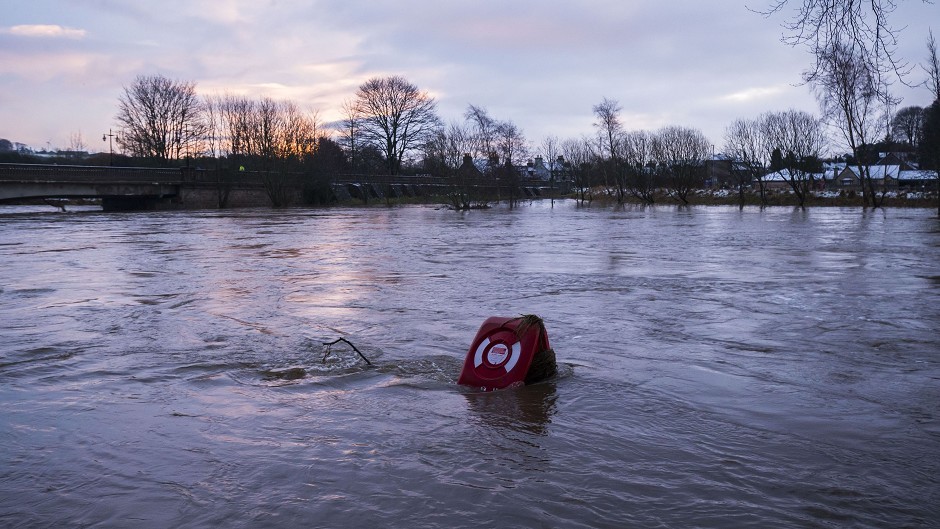 And he said yesterday: "As sure as day follows night, the cycle of flooding and droughts will happen again.
"Climate change is a factor but there has always been the cycle of big floods. Usually these will be interspersed.
"The Muckle Spate was 200 years ago, there was a major spate 100 years ago, and we had what I called the Muckle Muckle Spate coming this year.
"And it is not going to be another 100 years before it happens again. It might be 10 or 15 or two or 100 years – who knows?
"You can't predict when it is going to happen very easily, but Sepa offer flood forecasting systems now which is a great improvement.
"Thankfully we are moving into the summer and although you will get big floods in the summer, the catchments will be a little dry, so there will be a bit of absorption in any big rainfalls."
Prof Fleming said that what was experienced along the Dee – coming to a head in Ballater – was a one-in-500-year flood, with the golf course defences built to withstand a one-in-200-year flood.
He added if the embankment on the course has not been there, Ballater "would have seen the full force of a 500 year flood from beginning to end".
However, he added an option might be to place a "secondary defence" behind the reinstated golf club bank.
Speaking at a Ballater flood meeting last week, the council's head of roads and landscaping services, Philip Mckay, said: "Even when we do actually look at the major scheme, I can put my head on the block and tell you one thing.
"I can guarantee about that flood protection scheme – it will be over-topped at some point and you will flood again.
"It might be 500 years away, it might be 1000 years away, but one thing I can guarantee is that it will happen. What we are speaking about is reducing risks."