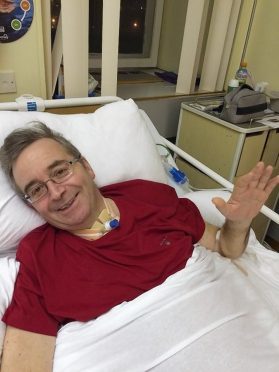 The family of a north-east charity chief who was suddenly paralysed by a rare illness have refused to give up hope he will walk again.
Their response came after Claire Maitland was given the news by the John Radcliffe Centre in Oxford that her husband, Robin, may never recover from a spinal injury.
Mr Maitland, of Crathes, was initially believed to have had neuromyelitis optica, but now the English-based experts think he has longitudinal extensive transverse myelitis.
This rare condition causes the spinal cord to become significantly damaged with no chance of recovery.
Doctors were initially baffled by 59-year-old Mr Maitland's condition after he suffered respiratory failure, following a routine back operation at Aberdeen Royal Infirmary in 2014.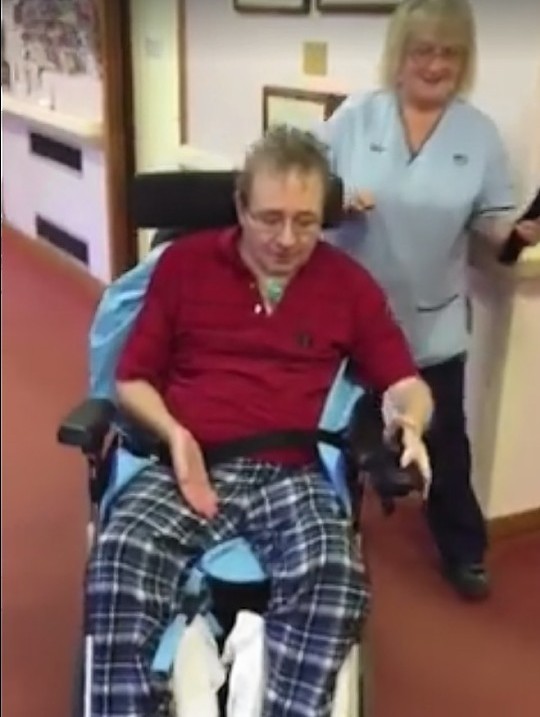 Mrs Maitland said it was looking "less likely" her husband would fully recover, but she had been encouraged by the stories of other sufferers of the condition.
She also said it was frustrating having no medical expert for her family to speak to when it came to discussing her husband's situation with his case remaining shrouded in mystery.
As a trustee of the Sandpiper Trust, Mr Maitland, a partner in Strutt and Parker estate agents, and his wife have helped save thousands of lives across the country.
Mrs Maitland said: "It helps if you have a diagnosis, so that you know what you are treating and you can turn to experts in the field to treat a patient.
"One of the few ways of finding out more about this condition is through Facebook. But if you do research, what you do find is that consultants tell people they will never walk again and never move again – but they do. Although it is highly unlikely.
"But for every time that door is shut in our faces, someone pipes up and says: 'Don't give up, there is always hope'.
"More folk have come forward who have suffered from this. I have had contact with people who have been severely paralysed as Robin is.
"I have spoken to one person paralysed from the chest down for two years before she started to feel movement."
Mr Maitland's brain is "100%" and his wife says his sense of humour and spirit has never faltered throughout his ordeal, whilst his left hand is growing stronger.
She added: "He has his sense of humour and he says himself that he has never felt depressed. He has a lot of spirit."