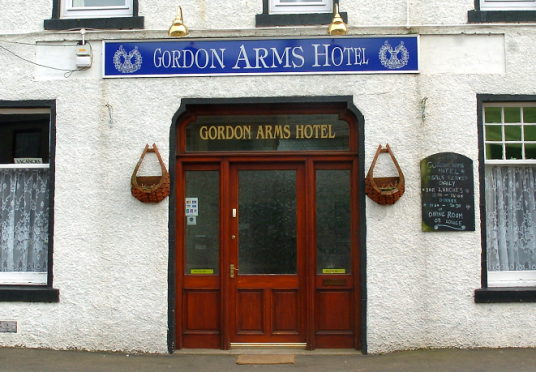 An Aberdeenshire hotel could be converted into a block of flats.
A planning application to transform the Gordon Arms Hotel in Rhynie into four flats will go before the Marr area committee next week.
But although planning chiefs are recommending the proposals be approved, locals – including Tap O Noth Community Council – have objected.
The community council's objections argues: "The proposal would be detrimental to the local area, given it has been a central part of the village for local groups to stage fund raising and social events."
The application details plans to convert the hotel into four flats as well as demolishing the existing flat roof extensions and adjoining garages.
There would be two flats on the ground floor, another two on the first floor and a fourth between the first and second floor level. Eight car parking spaces would be created in the existing rear car park.
The idea of converting the hotel into residential accommodation was first mooted at the end of last year, as the existing business had been declining and become unviable – with even opening the bar on two or three nights a week proving unsuccessful.
Director of infrastructure services, Stephen Archer, tells councillors in the latest report that the plans should be allowed to go ahead.
He stated: "Whilst it is accepted that the local community council objected to the proposal on the basis that it would result in the loss of a community facility, it should be clarified – as stated by one public supporting statement – that the defined use is not of a community facility, it is a hotel defined as tourist accommodation.
"The applicant has demonstrated that the property can no longer support a viable tourist accommodation business and with no interest coming forward for continued use of the property as a tourist facility, it is clear the market has decided it is surplus to the tourist market."