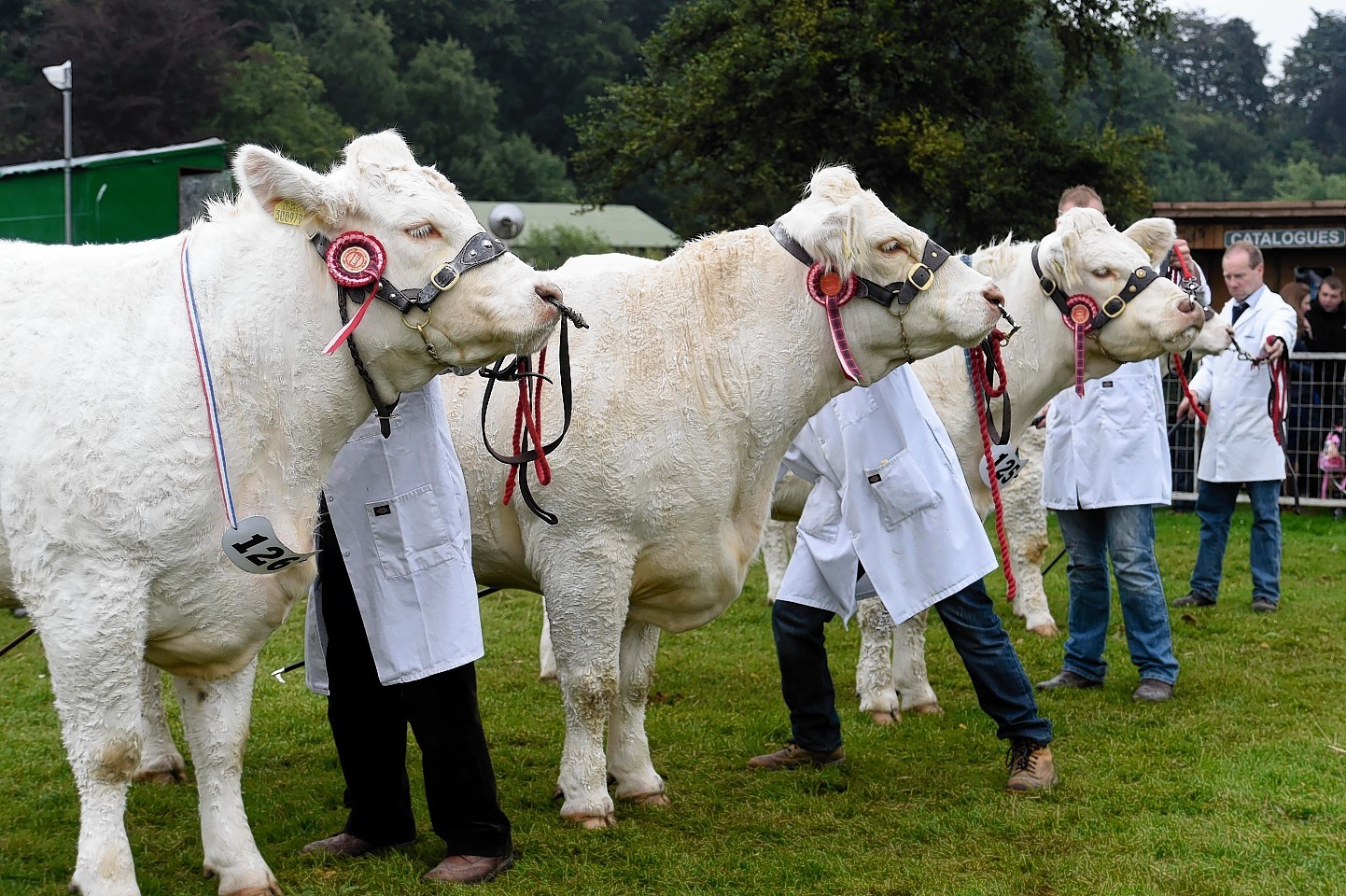 Police were today hunting for thieves who stole more than £30,000 worth of cattle from farms.
Three Limosin, two Simmental and a British Blue cow were taken from fields between Blackburn and the Hatton of Fintray in Aberdeenshire between June 27 and July 8.
A further 14 Charolais cows were nicked from land a short distance away, near Monymusk, at about 2pm on July 27.
All the cows have ear tags. The thieves are believed to have made off with a total of £32,000 worth of livestock.
Police Scotland Inspector Jon Millar, the local Policing Inspector for Garioch, said: "We are appealing for any information on these incidents which may or may not be related."
"While this type of crime is relatively rare in this area, the loss of cattle can have such a devastating and lasting impact on famers and their families and we are working with them and the wider farming community and industry to try and identify who is responsible and where the cattle have gone.
"It is believed the animals were herded into a waiting vehicle."
"Our local officers are providing additional visibility in the area and we will continue to work with our partners and communities to reduce the risk of further incidents."
"It is vital we speak to anyone who may have seen the cattle being taken from the field or walked along the road. I'd also specifically appeal to anyone who may have been offered the livestock or carcasses."
The crimes happened a short distance away from a farm where a pedigree flock of heavily pregnant ewes were stolen from last year.
Up to £160,000 worth of pure bred Beltex ewes were taken from the field beside Kemnay.
At the time of the theft, farmer Rory Gregor, 23, who built up his prized collection since he was a schoolboy, said he feared his life's work had been destroyed.
Mr Gregor believed the sheep rustlers lured the animals into a pen before putting them in a trailer and making their escape in a 4×4.
Each member of the missing flock was electronically tagged and has a distinct blue numerical marker on its back.