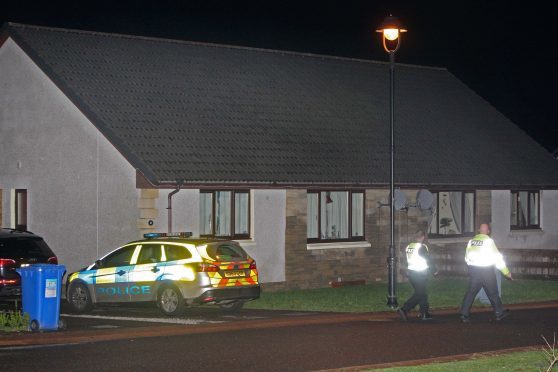 A man has gone on trial accused of holding a woman and two children at gunpoint during a raid on a home in a remote Highland village.
Ali Akguc appeared in the dock at the High Court in Aberdeen yesterday accused of carrying out the armed robbery in Drumnadrochit on December 6 last year.
It is alleged the 36-year-old masked his face before he forced his way into a house on Coiltie Crescent, Kilmore, armed with what looked like a gun.
Prosecutors state that he then assaulted Lisa Ann Cetiner and the two children in her care by forcing them to sit on the floor.
It is claimed Akguc then threatened to shoot Mrs Cetiner and the children if they did not hand over cash, before making off with £3,165.
Akguc denies the allegations and a jury of 11 men and four women were empanelled before Lord Burns yesterday.
The court heard that originally plans were set in place in order for the trial to start today, so no witnesses were available to give evidence yesterday.
Instead a joint minute of agreed facts was read out to the court.
Jurors heard that throughout the trial they will be shown pictures of silver Volkswagen Passat which was owed by the accused.
They will also be played recordings of the 999 call made at around 10pm on December 6 by Mrs Cetiner.
Jurors were also told that the two children involved in the case, who can not be named for legal reasons, have already given evidence and been cross examined. This process has been video recorded and will be shown to the court during the trial.
This processes allowed the children to give evidence in a more relaxed environment and stops them from having to go through the stress of coming to court.
Witnesses are expected to take to the stand this morning. It is estimated the case will last for around six days.