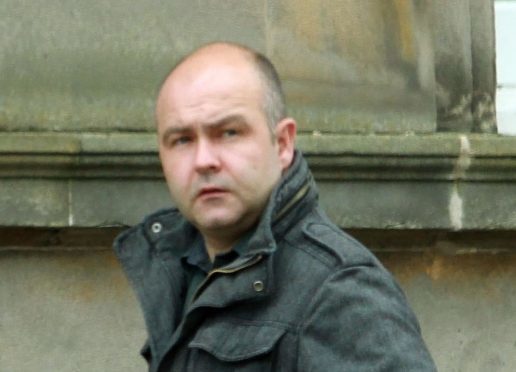 A chemistry teacher yesterday pleaded guilty to sexually assaulting an 18-year-old woman in a shop by touching her bottom.
Oban Sheriff Court heard that Boyd Sigerson, 41, was recognised by his victim because he was a teacher at Oban High School.
Sigerson, of Cum Dhun, Benderloch, was placed on the Sex Offender's Register. He is currently suspended from his job. Sentence was deferred until June 20 for background reports.
The incident took place in Albany Stores, Oban, on March 4 after 10.30pm as the young woman made her way home from work.
Sigerson was captured on CCTV.
Fiscal Eoin McGinty said: "He appeared to look at the top shelf where pornographic magazines were stacked. The complainer went to the counter to pay for her items. It is apparent from the CCTV the accused was watching her.
"As soon as she went to the counter to pay the accused was seen to come up behind her very deliberately and touch her on her bottom."
The woman said in her statement that she could feel his breathing at the side of her neck and that she panicked.
Mr McGinty continued: "The complainer wanted to get out of there as quickly as possible. Rather than walk home as she normally did, she went back in to town where she felt it was safer and phoned her brother and asked him to come and pick her up."
In her statement to police the victim said the man looked very familiar to her, and linked him to the town's high school.
During his police interview Sigerson said he had quite a lot to drink that day.