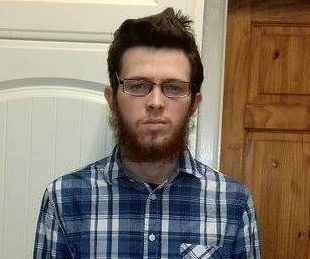 A 25-year-old man was yesterday convicted of stalking a 16-year-old girl and her parents in the Oban area.
Sheriff John Herald found Vernon Davies, of no fixed abode, guilty after a trial and called for a psychiatric report before sentencing.
He told Herald he was considering a compulsion order under the Mental Health Act.
Davies, who had pleaded not guilty, gave evidence at Oban Sheriff Court and said he believed he had an "emotional connection" with the girl after speaking to her once in a shop and being near her at a bus stop.
He was convicted of engaging in a course of conduct which caused the three people fear and alarm between February 17 and June 3.
This included attending the family's home and behaving in an erratic manner on February 28 and attending again on or around March 7 and requesting to take the girl for a walk.
Later, on April 8, he sent letters to the girl and her father which included sexualised and inappropriate remarks.
He attended the house again on April 22, demanded entry and refused to leave until the police were called.
While living rough in London, Davies sent 13 emails to the girl's father which contained obscene, violent and sexualised content, disturbing language and made reference to the girl.
He made a phone call to the father on May 17 which was described by the man as "chilling", and on May 19 sent a letter to the girl containing disturbing and biblical references.
On his return to the Oban area on June 3, he arrived at the garden of the family's home and refused to leave.
Fiscal Justin Farrell asked the father what the impact of this behaviour had been on the family.
The man said: "It is huge because we have gone through all our lives for a number of years with no concerns, all healthy and happy.
"We didn't lock our door, we would let our daughter go into town. We have now got to think about everything we do.
"We just want this to stop. We do think he needs help. We just want to see light at the end of the tunnel where this is sorted out."
Sheriff Herald said the evidence was concerning. He told Davies: "I rather suspect you are a person who requires far more treatment than punishment."
Sentence was deferred until August 29 for a criminal justice social work report and a psychiatric report. He added: "I'm looking at making a compulsion order under the Mental Health Act.
"In view of the nature of the charges you will be remanded in custody."