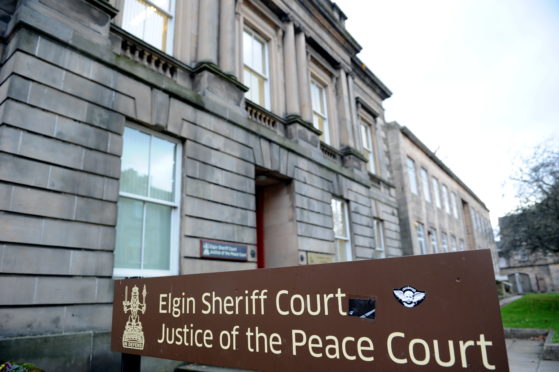 An electrical contractor has been banned from driving for drinking beer inside his van while awaiting assistance after it became damaged during a snowstorm.
Yorkshire-based Steven Shevill was working at the Blackhillock substation near Keith on Saturday, March 16.
When he was driving back to his lodge, his van's windscreen was smashed by a falling tube during a bout of heavy snow and he had to park it.
The 40-year-old thought it would be legal to tuck into a crate of beer he had bought along with a colleague, originally to consume later in the evening.
But Shevill yesterday pleaded guilty to being more than twice the legal alcohol limit when he appeared at Elgin Sheriff Court.
He had 50 microgrammes of alcohol in 100 millilitres of breath. The legal limit is 22mcg.
Fiscal Alex Swain revealed that concerns about his condition had been raised before he even got into the van.
She said that staff at the Crown Inn in Keith had called the police due to suspicions Shevill had driven off from the bar while drunk.
Officers later traced the Citroen Berlingo van near the substation, with Shevill in the driver's seat and the keys in the ignition.
Miss Swain described the contractor, who works for the National Grid, "stumbling" as he left the vehicle.
Shevill, who represented himself in court, said: "We were staying in a lodge way out past Keith with no shops about. We had gone in and got lots of beer for Saturday night.
"By this point it was snowing really bad. A tube got dropped through the windscreen, which made the van undriveable so I parked up. We thought 'let's have a drink while we wait for recovery'.
"I thought I had a good case to defend myself, but having looked at the laws I realise I was drunk in charge of a vehicle."
Shevill, of Wells Street in Darton, near Barnsley, was banned from driving for nine months and fined £640.