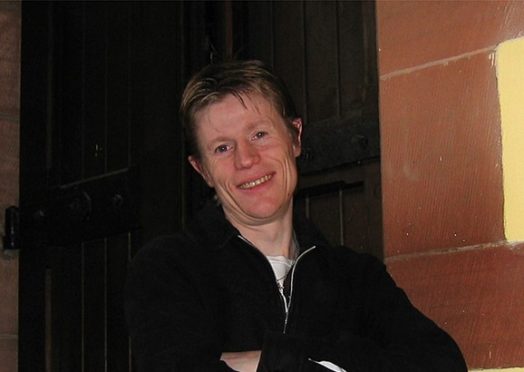 The parents of murdered Cuminestown man Anthony McGladrigan  have spoken out about the tragedy of losing a second son.
The 51-year-old was stabbed to death in his own home in June of last year.
His killer, 20-year-old Liam Hay, was chasing a man who sought refuge in the victim's home, broke through the door with a baseball bat and, when Mr McGladrigan confronted him, grabbed a kitchen knife and stabbed him nine times.
His parents Gerry and Jane McGladrigan have now unveiled the extent of the loss which has been suffered by their family after confirming their youngest son, John, drowned in 2004 at the age of 19 while on a foreign aid mission.
The teenager had been in Accra in Ghana, but on the eve of his flight home, went paddling with friends in the sea, but got caught by a current and pulled out to sea.
His body was discovered two days later further down the coast.
Both men are buried at Eastfield Cemetery in Cumbernauld, where their parents stay and where they grew up with their brother Mark.
Jane, 74, told the Sunday Post: "I've already lost a boy when he was 19.
"But the thing about that situation was one of the last things John said was he had never been so happy in his life. And he was over there doing a good deed.
"But the way that idiot did the deed which killed Anthony, it's just awful.
"You look at the picture of that boy and the devil is looking out of him. He lost his humanity.
"It's so etched in my mind that I can't get it out of my head."
During his time working as a waiter, Mr McGladrigan met his wife Fiona, 50, who was in the house with their teenage daughter when the attack happened.
Gerry, 75, said: "Fiona used towels to try to stem the bleeding while trying not to let the boy know she was there.
"He was crouched down behind the breakfast bar holding the knife. She showed so much courage."
Retired paediatric nurse Jane added: "Fiona is incredible. I've no idea how she's still standing, because I'm not and I wasn't involved in it, I'm just his mother.
Man who brutally murdered north-east father handed a life sentence
"That poor girl, what she's been through with that boy's actions. It's unbelievable."
Hay pleaded guilty to murder in December and was sentenced to 19 years imprisonment earlier this month.
Jane said she did not want revenge and instead plans to visit schools to speak about the dangers of drugs.
She added: "It's just disgusting. This country is in a serious state when you've got young 20-year-olds who are able to take these drugs and kill people in their own home."