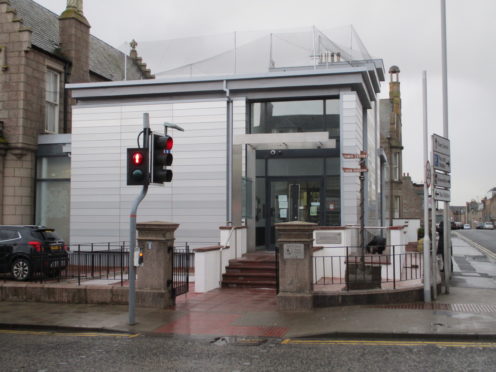 A 17-year-old was caught carrying a knife in Mintlaw Square after he told a group of strangers he had been stabbed.
The teenager, who cannot be named, was found guilty of carrying the weapon after lifting his top and  unveiling the black handle of a five-inch knife, tucked in his waistband, on August 4, 2019.
The teenager's solicitor, Sam Milligan told the court his client was a first time offender who had "no intention" to use the knife.
But Sheriff Gordon Fleetwood interrupted and said: "That may be so but I'm not looking to have lots of people running around the streets with knives, especially ones who are only 17."
Mr Milligan offered his apologies and said: "I was trying to suggest he was less of an idiot now than when it happened in August."
Sheriff Fleetwood said: "I suspect both Mr Milligan and myself have spent too much time in mortuaries looking at the bodies of people who were stabbed by people carrying knives with no intention to use them."
He deferred sentencing until September to allow for a period of good behaviour.