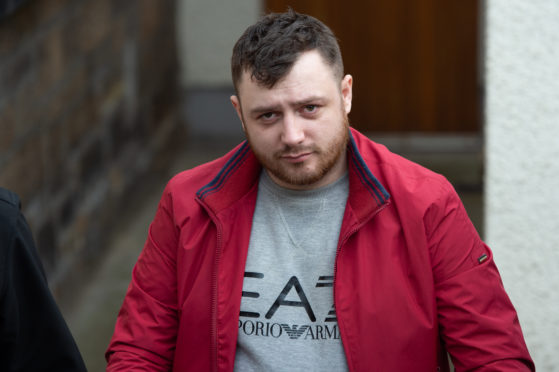 A crash on a north-east road which followed a police chase was "solely the responsibility" of the driver, an independent investigation has concluded.
Six people were injured in the crash on the A98 Fochabers to Banff road near Buckie on Boxing Day last year following the two-car collision.
Last month Jodie Cormack, from Buckie, was jailed for 30 months after admitting causing serious injury by dangerous driving – receiving a nine-year driving ban in the process.
An independent investigation was launched following the crash due to it involving a short police pursuit beforehand.
And now the Police Investigations and Review Commissioner (Pirc) has concluded the actions of officers did not contribute to the crash.
The review revealed officers initially activated blue lights because they recognised Cormack as someone who did not have a driving licence.
However, they were instructed to stop the pursuit due to a lack of support while the motorist reached speeds of up to 100mph.
The crash happened when Cormack hit the rear of a car while attempting to drive through the gap between two vehicles.
The review concluded: "The initial pursuit with the intention of stopping the vehicle was appropriate and the man, who had numerous opportunities prior to the crash to stop his car or alter his driving behaviour, was solely responsible for the crash."
Chief Inspector Norman Stevenson added: "Above all, my thoughts are with all those who were injured on the night – it would have been a very traumatic experience for everyone involved, and one which could have been avoided was it not for the reckless and dangerous actions of the driver in question."