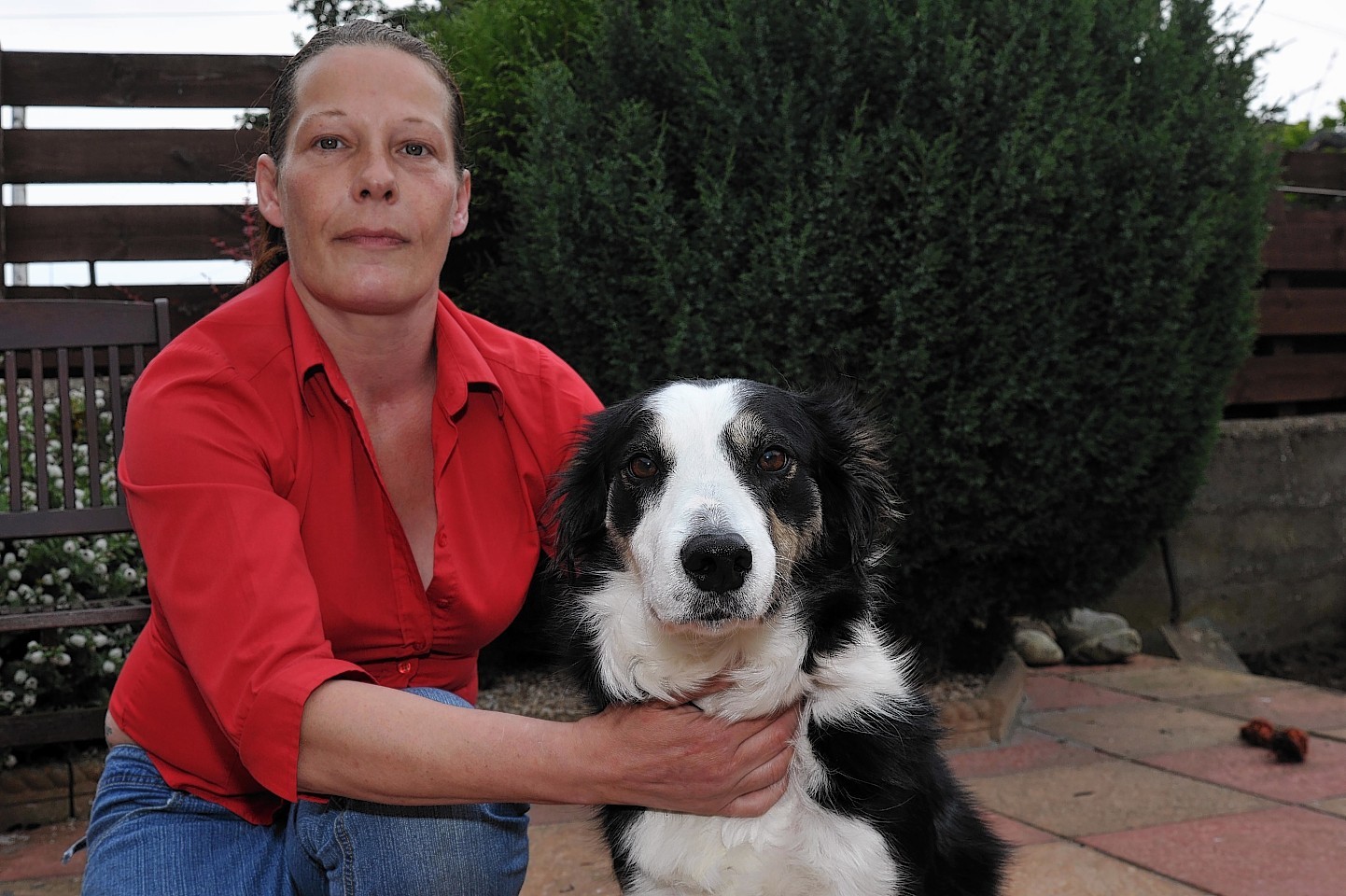 The fate of a dog facing the death sentence could now lie in the hands of an animal psychologist.
Three-year-old collie Ruby could be destroyed after she bit a shopkeeper on the leg while she was out for a walk.
Her owner Marie Wiseman has admitted a breach of the Dangerous Dogs Act – but insists her beloved pet does not deserve the death penalty.
The 39-year-old from Fraserburgh had expected a sheriff to rule on what would happen to her dog at a special court hearing yesterday.
But it emerged lawyers acting for Miss Wiseman had been denied legal aid to have Ruby assessed by a dog behaviour expert.
Her agent, solicitor Sam Milligan, asked for the hearing to be deferred to a future date to give him time to make a further plea for public funding.
"One of the facts that the court has to consider is the potential for future risk," he told Peterhead Sheriff Court. "I can't establish that without this report."
The proposed assessment is believed to involve taking Ruby away from her owner for a short time and testing her temperament with a series of exercises.
Sheriff Andrew Miller agreed the dog's behaviour and possible risk was an important factor in the case.
"I think it is inevitable that the case will have to be continued," he said.
He set a mitigation hearing for next month which will examine whether Ruby should be put down.
But it will also consider the possibility of imposing a contingent destruction order which would involve certain conditions being imposed on her owner, such as muzzling the dog or keeping her on a lead.
The court previously heard that Miss Wiseman had been walking with Ruby along Gallowhill Road in Fraserburgh just before 9am on November 16.
Christina MacGregor, who works at the D&G Anderson grocery store, was opening for business when the black and white collie ran past.
Fiscal David Thorburn told the court: "It suddenly turned and without warning went towards her (Ms MacGregor). It was snarling loudly.
"The shop worker then felt a pain to her lower leg and she screamed out. She realised she had been bitten by the dog."
Miss Wiseman grabbed Ruby, pulled her away and put a harness and lead on her.
Mr Thorburn said the shop assistant was left with a swollen, bruised leg but did not seek medical attention.
"There were teeth marks visible on her leg," he said.
He added that witnesses said Ms MacGregor was shaking and very upset.
Miss Wiseman, of Queen Mary Street, Fraserburgh, later said her pet had been frightened by a noise and acted out of character.
"Ruby is a really friendly soul and she wouldn't normally hurt anyone," she said.