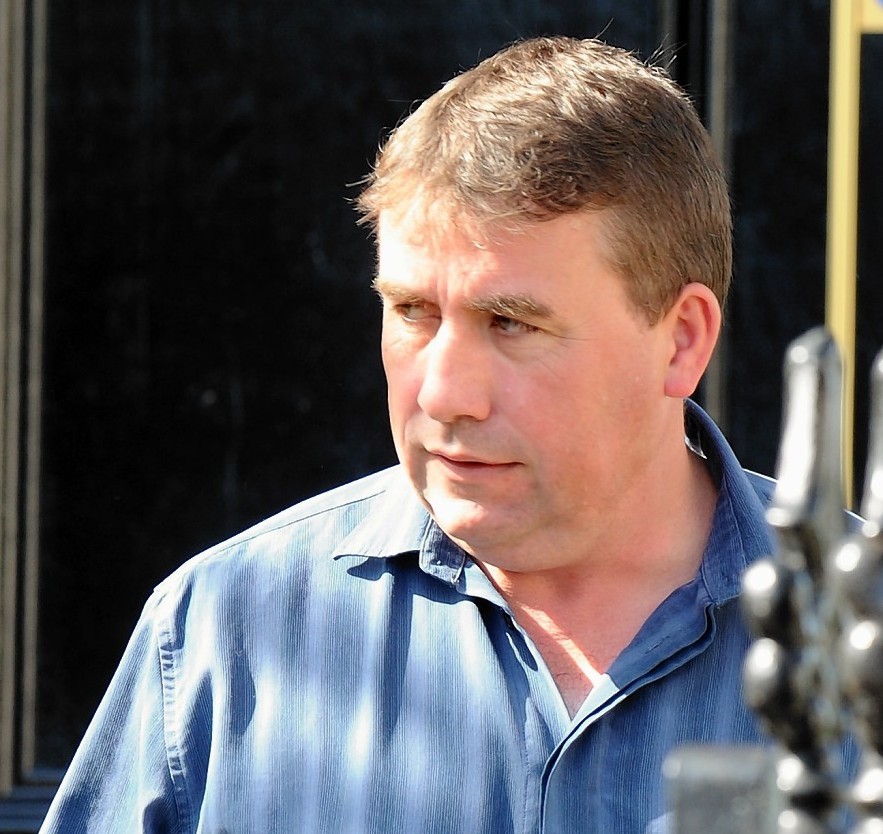 A long-serving firefighter has been found guilty of starting two major wildfires which caused an estimated £1million of damage in the Highlands.
A jury at Fort William Sheriff Court took just an hour to find David Mackay, 40, guilty on two charges of wilful fireraising in the Strontian area last year.
The four-day trial heard thousands of acres of forestry were destroyed in the blazes on the Carnoch Estate on March 27 and in the Glen Tarbert area on April 1.
As a retained firefighter with the Strontian unit, Mackay had more than 20 years service and helped to tackle the incidents he started.
A third charge of setting a fire at Belgrove Mines on April 1 at was found not proven.
Mackay, who denied the charges, will be sentenced on September 16 after Sheriff Mungo Bovey called for background reports on the first offender.
During the trial, the jury heard evidence that a tracker fitted to Mackay's Scottish Water van placed him at the site of the two fires around the time they started.
The first, on March 27, 2013, was two miles wide and took two days to extinguish.
The blazes happened during a 10-day period of very dry conditions when more than 200 wildfires were reported in the Highlands and islands and fire teams were described as being "stretched to the limit".
There were fears the village of Strontian, with 450 inhabitants, might be engulfed by the blaze and preparations were made for evacuation if required.
Forestry Commission boss Roger Peace, 62, gave evidence that the fire caused "hundreds of thousands of pounds" worth of damage to his woodland.
The second fire, in Glen Tarbert, a few miles from the village, was started shortly afterwards on April 1 – a public holiday.
Fort William Sheriff Court heard retained firefighters are paid double the hourly rate by the Scottish Fire and Rescue Service for call-outs on a public holiday.
Mackay's former girlfriend Sheila Henderson, 31, who had an 11-year relationship with the firefighter, said she saw his van in Glen Tarbert shortly before the blaze, which destroyed 140 acres of woodland.
Strontian fire chief Alastair MacLean, 48, told defence lawyer Rosalyn MacTaggart: "I have trust in David. He is a very good firefighter like most of the group."
In a videoed police interview shown to the jury of 10 women and five men, MacKay, of 6 Dal Nan Each,Strontian, was seen telling Detective Inspector Richard Baird, 42, he did not start the fires and would never do anything like that.
He also insisted he had no financial problems that would make him chase after the call-out cash.
However, the detective told him: "I need more than your word. The evidence against you is overwhelming."
Speaking after the verdict yesterday, Steven Fox, owner of the 8,000-acre Carnoch Estate, said the combined total of the damage it had suffered ran to more than £1million.
Mr Fox added: "I find the whole thing very, very sad.
"David MacKay has got himself into a lot of trouble and a lot of my native Scottish trees like Scots pine have been destroyed.
"I also feel sorry for all the other well-motivated and dedicated retained firemen and firewomen. He has let them down."
A spokesman for the Scottish Fire and Rescue Service said MacKay had been suspended from duty since being charged with the fire-raising and would now be subject to internal discipline.