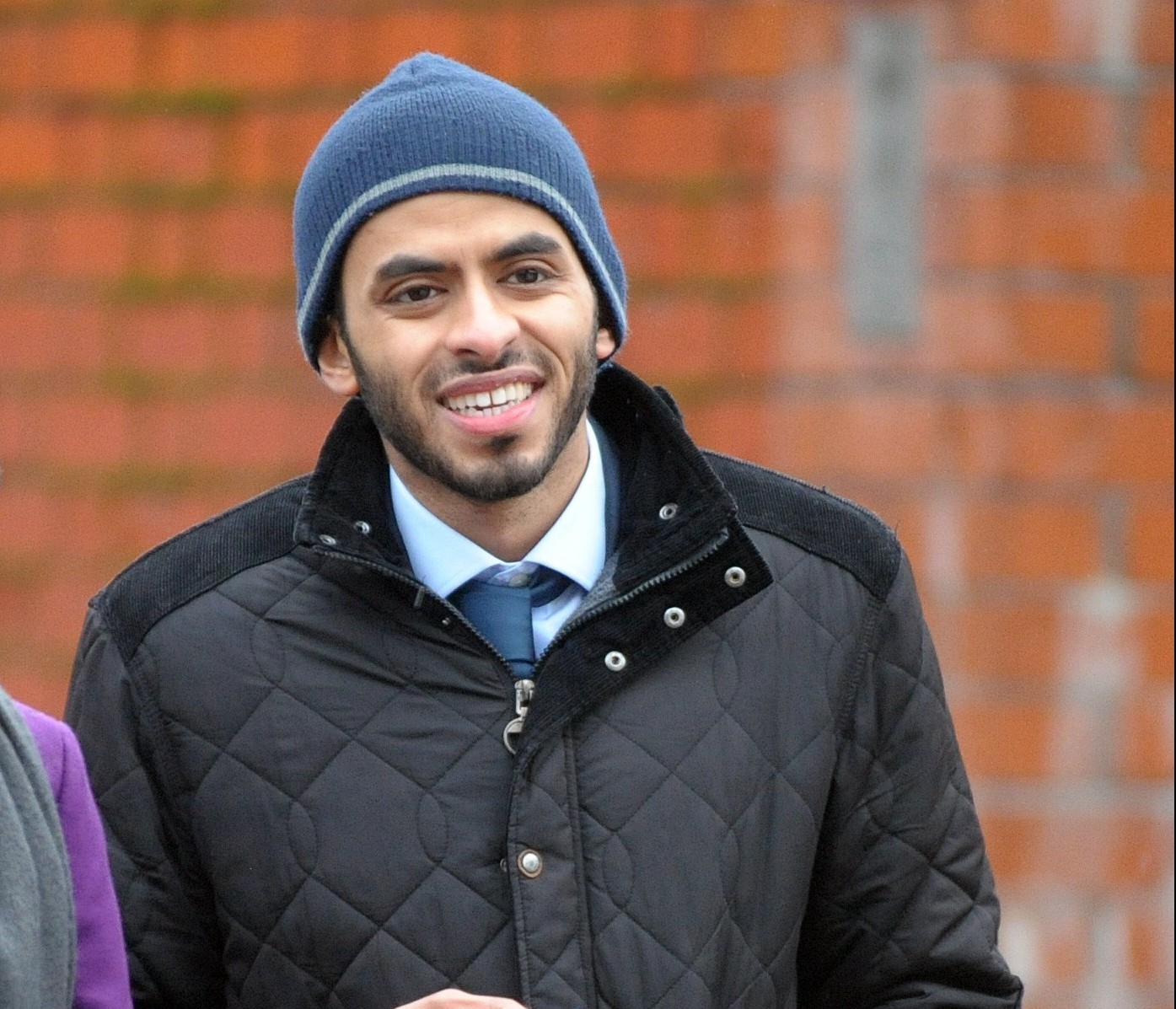 A medical student "abhors and hates" terrorism and those who have "hijacked Islam" for their cause, a jury was told yesterday.
Yousif Badri is on trial accused of committing two terrorism charges while he lived in Aberdeen and West Yorkshire.
The 29-year-old denies the charges, and told a jury during his evidence that he had downloaded the Al Qaeda propaganda found on his computer for research purposes so he could counter the terrorists' arguments.
In his closing speech at the High Court in Glasgow yesterday, defence advocate Murdo Macleod QC told the jury they should acquit Badri as he is not a would-be terrorist.
Mr Macleod told them: "He is not a radical, he is not a terrorist, he has extremely tolerant views.
"He is a young man who wants to clear his name and get on with his career as a junior doctor."
Badri, who was final year medical student at Aberdeen University when he was arrested, is accused of downloading materials which would be useful to a person committing or preparing an act of terrorism.
He is also charged with possessing images and footage of terrorists training and making bombs and manufacturing other weapons with the intention of committing acts of terrorism or in preparation for such acts.
The offences are alleged to have been committed April 2006 and June 2013.
The court has heard that Badri downloaded material which included images of American soldiers being shot by snipers, weapons being made, the Al Qaeda training manual and 10 copies of the Al Qaeda propaganda magazine Inspire.
He told the court during six days in the witness box that he viewed this material so that he could refute claims made by terrorists who use verses in the Koran to support their violence.
Mr Macleod told the jury: "Yousif Badri was interested in what was happening in the wide Islamic world, but he strongly disapproved of terrorist conduct.
"Mr Badri strongly disapproves of terrorist conduct and refers to Isis as a people without a doctrine.
"He abhors, he hates terrorism and terrorists who have hijacked Islam – the religion he loves."
The QC accused the Crown of trying to "cherry pick" the evidence presented to the jury, and said that out of the 500,000 files found on Badri's computer and hard drive, the prosecution team had depended on just 22.
He added that some of the material Badri had downloaded was freely available on the internet, or in WH Smith, and urged the jury to acquit him.
The trial continues.