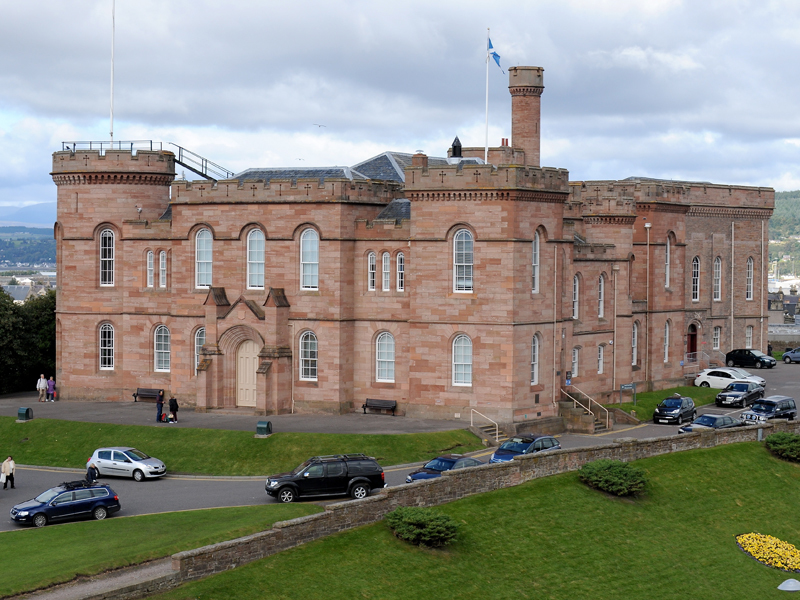 An Invergordon man with a "disturbing record of previous convictions for sexual offences" was jailed for a total of 19 months at Inverness Sheriff Court yesterday.
Stuart Sutherland had 10 months for breaking the Sex Offenders Act added to a nine month sentence imposed by Sheriff Jamie Gilchrist after a jury found him guilty of resisting arrest.
He had earlier admitted forming an acquaintance with a 19-year-old woman whilst he was still on the Sex Offenders Register.
Sutherland, 29, went on trial facing a charges of assault with intent to rape a woman, behaving in a threatening manner towards the same woman and another man, and resisting arrest.
However fiscal depute Roderick Urquhart reduced the intent to rape charge to simple assault after the woman gave evidence about the incident which occurred on January 13 this year in Sutherland's flat in Joss Street.
The jury found Sutherland not guilty of seizing her by the wrists, restraining her, preventing her from leaving a bedroom and removing her clothing.
He was also acquitted of behaving in a threatening manner towards Michael Kay and pushing him on the body.
But they convicted him of resisting arrest and struggling with three police officers who had lawfully detained him at the house.
The court was told that Sutherland had been placed on the Sex Offenders Register in 2007 after he was jailed for four years for an assault and attempted rape. He also had another sexually motivated offence on his record.
Sheriff Gilchrist said: "In my view, this breach of the order is a serious one. These orders are made to protect the public and you have a disturbing record of previous convictions, one for attempted rape and another for indecent behaviour towards a girl under the age of 16."
Defence advocate Bill Adam said: "He formed as association with a 19-year-old but it did not go beyond that.
"They were contacting each other by text and had only one face to face meeting. When the teenager's mother contacted him about it, he ended the association."