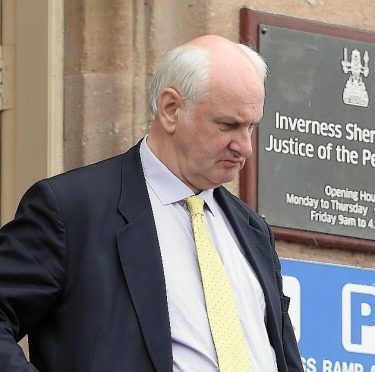 A retired lorry driver has claimed two sisters had made up sexual abuse allegations in a retaliation plot against him.
George Duff was giving evidence on his own behalf on the second day of a Sheriff and jury trial at Inverness Sheriff Court where he denies indecently assaulting the youngsters a total of five times in the 1970s.
A sixth charge was dropped.
His alleged victims, who cannot be named for legal reasons, claimed some of the abuse occurred while they played hide and seek in a barn on a Speyside farm.
They were both under 13 at the start of the alleged incidents.
The court was told Duff only heard of the accusations earlier this year and he believed it was a counter-allegation by the women after police got involved in an inquiry into another man.
Duff of Milton Farm House, Dulnain Bridge told the jury: "No way did I abuse these girls or any other child. These allegations are false.
"I don't recall playing hide and seek on the farm with them but I may have. But there were always workmen around as well as my wife and their parents and if I did something like that, why did they not tell their mother whom they were close to?
"I was shocked when I learned of the allegations. There is another case not involving me that I can't go into and I think it is retaliation for that." Duff added.
He denies the charges, three against one sister and two charges against the second.
The offences are alleged to have taken place at a farm near Cromdale, in a car near the farm and in Turriff, as well as a house in Dulnain Bridge.
Duff's ex-wife Caroline, 64, also gave evidence, saying the man the other women were describing with their allegations "is not the man I knew. I never sensed any reluctance by the girls to be around George when they came to visit us."