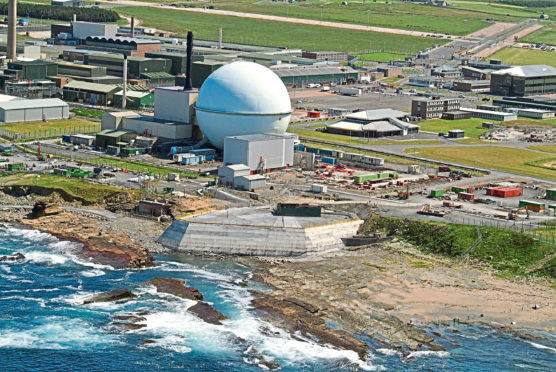 A probe is under way to determine whether low levels of radioactivity found in groundwater at Dounreay breached the site's discharge authorisation.
The activity was found in an external sump being used to help track water movement leading to a now disused cluster of underground pits.
The site licence company DSRL logged the activity contained in the discharge from the sump where groundwater collected near a plant which was used to store high active liquour.
It then channelled the contamination to the site's active drains system.
It has reported the find to the Scottish Environment Protection Agency (SEPA), which regulates how nuclear sites manage radioactive waste.
Sepa wants to establish whether the rogue release breached the Environmental Authorisations (Scotland) Regulations (EASR).
In its latest report on the site's activities, SEPA stated: "DSRL has, in line with requirements of its EASR permit, reported to SEPA a potential non-compliance in respect of an aqueous discharge via the nonactive outfall 2 from a sump collecting groundwater in the vicinity of the D1208 facility.
"Very low levels of Caesium-37 radioactivity were identified in samples taken in early 2020 as part of programme of enhanced sampling to support DSRL develop its understanding of water movement leading to the low level waste pits.
"SEPA is awaiting confirmation from DSRL if they believe this discharge constituted a breach of the site's EASR permit while progressing with its own investigation."