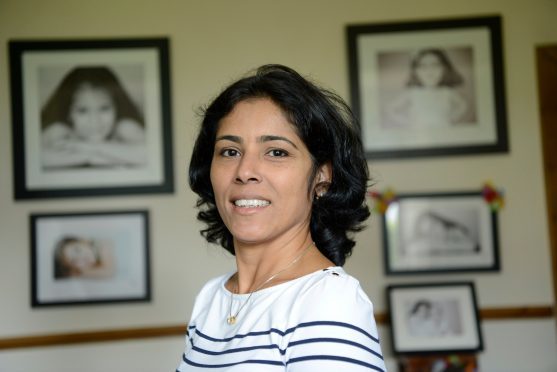 An MP has intervened to try to help a Highland mother who was threatened with immediate deportation.
The SNP's Ian Blackford is holding urgent talks with the Home Office after being informed that constituent Gloria Macleod was told this week that she could not return home.
The Indian passport holder, whose husband Robert was born and raised in Dingwall but currently works in Dubai, was refused entry into the country at Inverness Airport on Monday.
Mr Blackford said she has a UK C-Visit passport, issued by the British Consulate in Abu Dhabi in 2009, which is valid for 10 years.
The couple's children Siobhan and Meaghan are British citizens, and in July the family returned to Dingwall and the girls were enrolled in the local primary school so they could receive an education in Scotland.
The family made an application to enable Mrs Macleod to remain in the country while her husband continued to work in Dubai to support the family, and she was advised by the Visa Office that it had to be lodged in person in Dubai.
On her return, after lodging the appropriate application, the MP said she was refused entry, and only allowed into the country on "temporary admission", on condition that she is deported to Dubai tomorrow.
Mr Blackford has asked that the removal order be suspended until he and the family receive a full explanation.
He said: "Mrs Macleod followed exactly the instructions given to her by the Immigration Service and is now being penalised for this. Her Visa is still current and has not been violated in any way.
"I have yet to fathom any reason why these actions have been taken."
Mrs Macleod said: "I couldn't take in what the immigration officer in Inverness was telling me and I thought 'I can't believe this is happening'.
"The fact that I am being threatened with deportation and that my passport has been taken away is just so upsetting, I can't sleep at night for thinking about it."