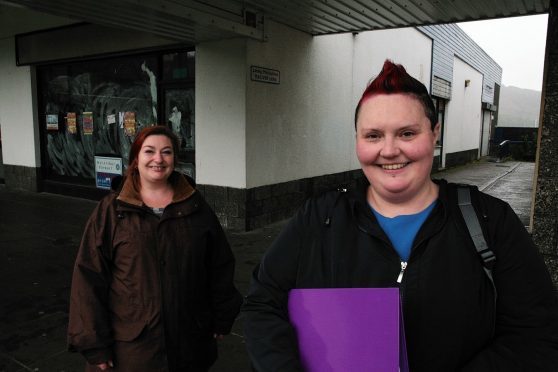 A Highland community has begun fundraising to buy premises plans to resurrect its local cinema.
Lochaber Cinema Group was set up to reopen the former studio cinema site at Cameron Square in Fort William after it closed a decade ago.
The group gained charitable status earlier this year but it has since discovered that conversion of the old building to bring it into line with modern health and safety standards would be too expensive.
There were also problems obtaining a long enough lease to enable the group to attract grant funding for the project.
So instead it has now decided to buy Units 5 and 6 at Airds Crossing for a total of £180,000.
Building work and fitting it out as a two-screen cinema is expected to cost at least another £100,000.
The group's chairwoman, Marie Macpherson, said: "These units are also on the High Street. They are next to a car park and at the end of the town most local people use.
"We've put in an offer on three conditions – that we can raise the money to buy it, get planning permission for change of use and a building warrant.
"We now have six months to achieve this. If we can't get any of these things, we will just have to walk away."
Ms Macpherson said a basic survey had shown that they would be able to fit 100 seats into one unit and 60 in the other.
She said: "Once the units are gutted, there will have to be a lift put in and an upper level for the projectors.
"I've got a civil engineer coming to give us a quote.
"We're expecting it to be around £100,000 but, whatever it is, we're sure it will still be a fraction of what it would have cost at the old cinema."
She added that they had initially intended to go for just Unit 5, then discovered that Unit 6 was also available and pointed out that getting two units together in Fort William was very rare.
The group has now started approaching funders in the hope the money can be found.
Ms Macpherson said: "We are looking at the Big Lottery Fund and there are a couple of foundations for the arts and drama that we can try.
"We will also be submitting a planning application as soon as possible."