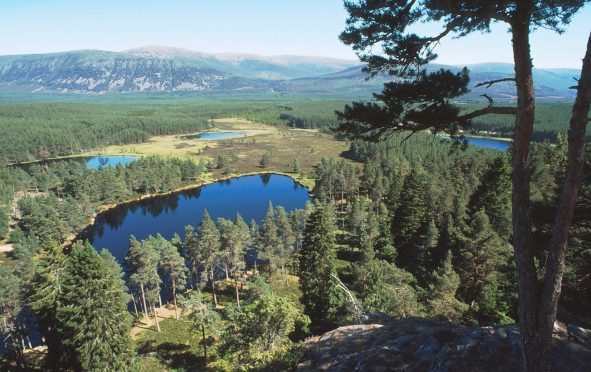 A new strategy for part of the Cairngorms National Park aims to ensure a "world-class" visitor experience while improving conservation in the area.
Cairngorm and Glenmore – with neighbouring Rothiemurchus – sit at the heart of some of Scotland's most important nature conservation sites.
They attract more than a million visits per year and already contribute £172million to the economy of Badenoch and Strathspey.
And the new strategy is aimed at ensuring Cairngorm and Glenmore continue to make a substantial contribution to the economy of the park and to Scotland.
At the same time, it will ensure the area remains "an outstanding place for recreation and nature".
The Cairngorm and Glenmore Strategy, which gives a clear framework for land owners, businesses and public agencies and sets out clear principles for the future management of the area, has been approved by members of the Cairngorms National Park Authority (CNPA) board.
Short term actions include enhancing the ski area by improving storage, removing any disused equipment from the hill and reducing the number of signs.
They also include enhancing important views through selective tree felling and working with local businesses to market the area better.
Longer term, the strategy sets out plans to expand the woodlands, provide a single, integrated ranger service, improve the infrastructure and encourage more people to visit without their cars.
It will be followed up by more detailed plans led by Forest Enterprise Scotland for Glenmore and Natural Retreats for Cairngorm Mountain, which will set out detailed proposals for improving visitor facilities, paths and car parking.
CNPA board convener Peter Argyle said: "Cairngorm and Glenmore is an enormously special place for conservation and somewhere we expect to grow in popularity with visitors.
"I am therefore pleased that partners have come together to set out how we can manage this area effectively to keep what is special and ensure future generations continue to enjoy it.
"There is no doubt we need to invest in continuing conservation management and ensuring the quality of visitor experience matches the outstanding environment."