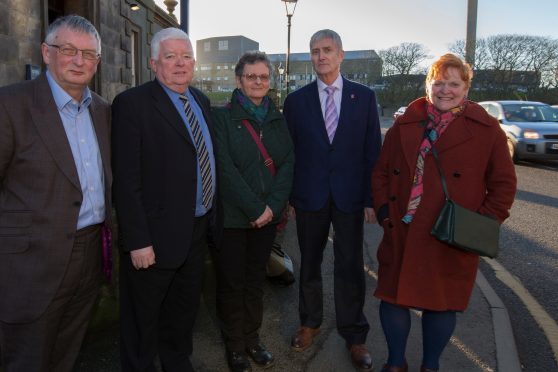 Community leaders are to arrange urgent talks with ambulance chiefs to address growing public concern about the viability of maternity services in the far north.
In the wake of NHS Highland's decision to downgrade the Caithness service it emerged that, last year, only one in five expectant mothers were able to give birth in the county, with 80% sent on a 100-mile trip to Inverness.
A "passionate but amicable" three-hour health debate yesterday at Wick Town Hall ended with some optimism.
Campaigners put their concerns about maternity services and Raigmore transfers to NHS chief executive Elaine Mead and board chairman David Alston.
Local councillors joined the three-hour exchange and Highland Council leader Margaret Davidson, on a fact-finding mission to the county, agreed to act as a conduit between activists from the Caithness Health Action Team (Chat) pressure group and the Scottish Ambulance Service.
She said: "I've said I'll convene a meeting. People are very worried about the ambulance service's ability to respond to emergencies, particularly emergency maternity cases.
"A key issue is about considering any other means of making the transfers easier for people so they're confident they can be transferred comfortably.
"What's been useful this week is that Chat has opened channels of communication. There's a lot of trust to be built yet but I hope this is a turning point."
Milne Weir, general manager (north) of the Scottish Ambulance Service, said: "We look forward to the opportunity to meet with Margaret Davidson in the near future and discussing service delivery."
The discussion was the culmination of three days of broad-ranging, top-level, health debates in Caithness.
Chat chairman Bill Fernie welcomed the prospect of talks with ambulance service officials.
He said: "Everybody at today's meeting agreed that the (maternity) staff are excellent but the deficiencies are still there if people need to go to Raigmore in a hurry because there are no obstetricians to deal with certain conditions."