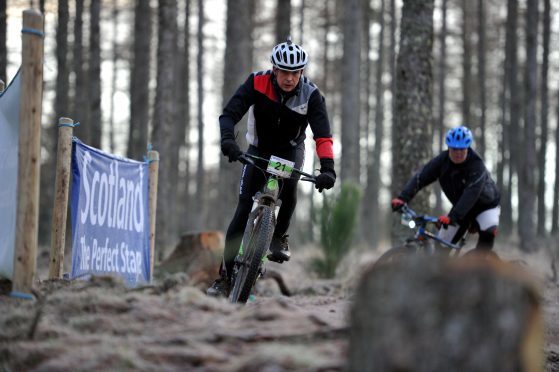 Hundreds of hardy mountain bikers battled freezing temperatures to complete the "toughest ever" edition of an annual challenge.
Almost 900 people took part in the epic 24-hour Strathpuffer, with racers coming from all across the Highlands and beyond.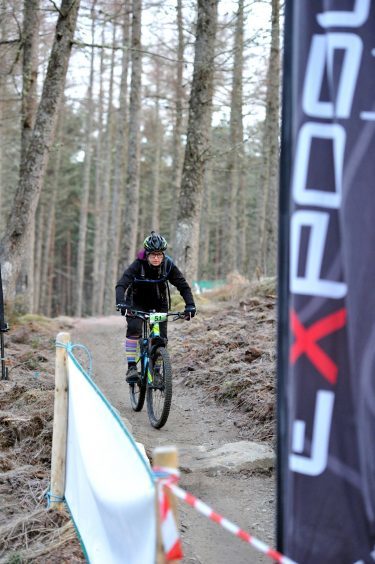 The gruelling race is held on a seven mile loop through Torrachilty Wood near Strathpeffer.
The race started on Saturday morning – with riders finally stopping 24 hours later after racing through 17 hours of darkness.
Organiser Steve Macdonald hailed this year's event as a great success – and said many of the entrants had remarked on how difficult the challenge was as a result of icy conditions.
He said: "A lot of people were saying it's the hardest that they have done.
"The temperature got down to -4C and the highest part of the course was completely frozen.
"It looked quite benign but it definitely wasn't.
"I was caught out by it myself. I went up to take a look at what was happening and found myself slipping about all over the place.
"It certainly made things interesting."
The overall winner was Lothian-based rider Keith Forsyth who topped the men's individual category for the third year running with 30 completed laps.
He narrowly pipped Huw Oliver, an instructor at Glenmore Lodge, who completed the same number of laps but in a slightly longer time.
The best overall female was Emily Chapell from Wales who completed 23 laps.
The best pair was "Pair of Crazies" from Edinburgh who completed 31 laps.
Mr Macdonald said their result was notable as a mixed pair, where historically the best team has been made up of men.
Other notable competitors in this year's event included Mike Hall from Yorkshire who is the reigning winner of the gruelling Tour Divide, a 2,745-mile mountain bike race from Banff, Canada, through the Rocky Mountains of the U.S. to the border of Mexico.
Another was Tom Siepp, completing eight laps in his third Strathpuffer – aged just 11-years-old.
Organiser Mr Macdonald described the youngster as a "machine".