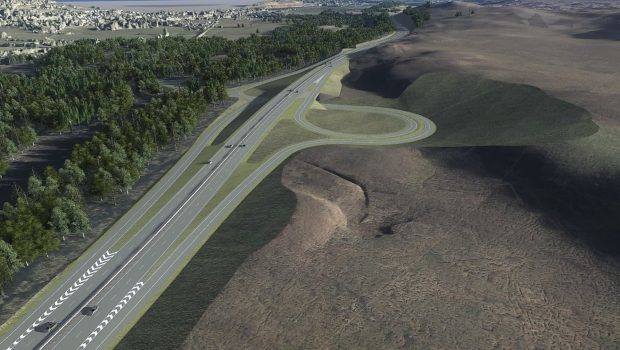 There was a quiet optimism yesterday among local residents who were the first to see Transport Scotland's plans to dual the A9 across the River Spey.
Detailed images of the preferred route between Kincraig and Crubenmore were on show at Newtonmore Village Hall between noon and 8pm.
It is understood that work on the 10-mile stretch won't start until at least 2020, with completion expected towards the end of the project in 2025.
The plans reveal that crossing the Spey will involve completely removing the existing crossing and embankment and replacing it as a new low-level dual carriageway to the east, further away from Kingussie and the existing structure.
Scottish Government cabinet secretary for the economy, jobs and fair work Keith Brown said the crossing had been carefully designed to minimise the impact on the Spey, and to avoid spoiling the view of landmarks such as the nearby Ruthven Barracks and Insh Marshes.
Newtonmore and Vicinity Community Council secretary Graham Fraser said he is happy with the crossing plans, but raised concerns about a new bus stop being provided for schoolchidren at the junction with a road near Invernahavon caravan site.
Mr Fraser said: "It's not clear how the schoolchildren will be catered for because there's no obvious lay-by there or obvious place for a bus to stop.
"The replacement bridge over the Spey will have a gradual incline to allow the area to flood. There's not much alternative. I think they are probably more alert to environmental concerns now than when the original A9 was aligned in the 1970s. It's difficult to criticise it because there are not a lot of options, we have to accept what they are doing and ask if they've made the best of it. I can not think of any better way to build this bridge."
Transport Scotland project manager for the route, Mokshda Bheem Singh, said that finer design details will be "considered" in discussion with Highland Council in the next stage of the process.
She added: "The main purpose of today's exhibition is to present the preferred route and consult with the map and get feedback, because at next stage there will be a lot of design work to be done and refining of the design.
"As with any other projects, this one comes with many constraints. The Spey is one important constraint in this section because it's a designated site of conservation and it's quite close to Ruthven Barracks."
The plans will also be on show today at Talla nan Ros, in Kingussie, between 11am and 7pm.