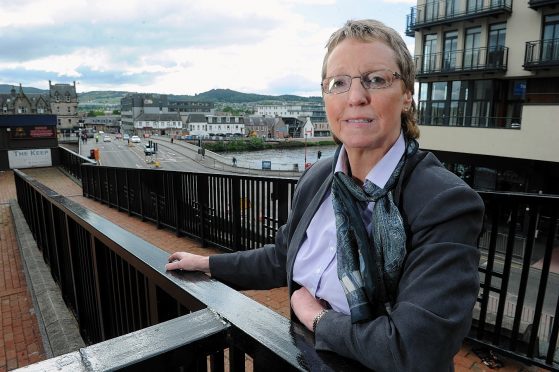 A Highland councillor has called for a full explanation for a disparity in the formula for business rates that sets Inverness city centre apart from the rest of Scotland.
Central ward independent member Janet Campbell has asked council leader Margaret Davidson to write to the assessor's office to spell out the reason, to guarantee local traders parity.
She questioned the district assessor Bill Gillies at a full council meeting earlier this week on the difference in methods of calculation.
Shop floor areas are divided into "zoned" sections with the most valuable at the front of the respective premises.
Inverness city centre stores – uniquely – have a greater percentage of area in a higher banding for business rates.
In a question and answer session, councillor Campbell had asked why and when the city centre was classed differently to "all other areas in Scotland".
She was told that "zoning" in central Inverness was historic.
"All I can do at this stage," Mr Gillies said, "is give my assurance that it does not act to the detriment of ratepayers in Inverness."
Councillor Campbell is seeking further assurance.
Speaking yesterday, she said: "There's a greater floor-space calculation at a higher rate in the city centre.
"Why on Earth should Inverness have a different zone depth to every other assessor's area in the whole of Scotland?"
The assessor said he was happy to discuss the matter further with her.
Councillors agreed an emergency motion at the full council meeting on the issue of business rates.
They welcomed additional business rates support announced by the Scottish Government but regretted the measures were only for one year.
The council urged the Scottish Government to complete its review of business rates "as a matter of urgency."
Many Inverness businesses had feared a doubling or even trebling of their rates in the wake of a revaluation that will take effect next month.
Among them was Kingsmills Hotel managing director Tony Story whose rates have soared from £90,000 to £237,000 in the past decade.
Acorn Guest House owner Dugie Cameron appealed against a rateable value increase from £3,380 to £10,880.
A Scottish Government climbdown followed a furious backlash from the Highland business community, with hoteliers celebrating news that their rates were to be capped at 12.5%.