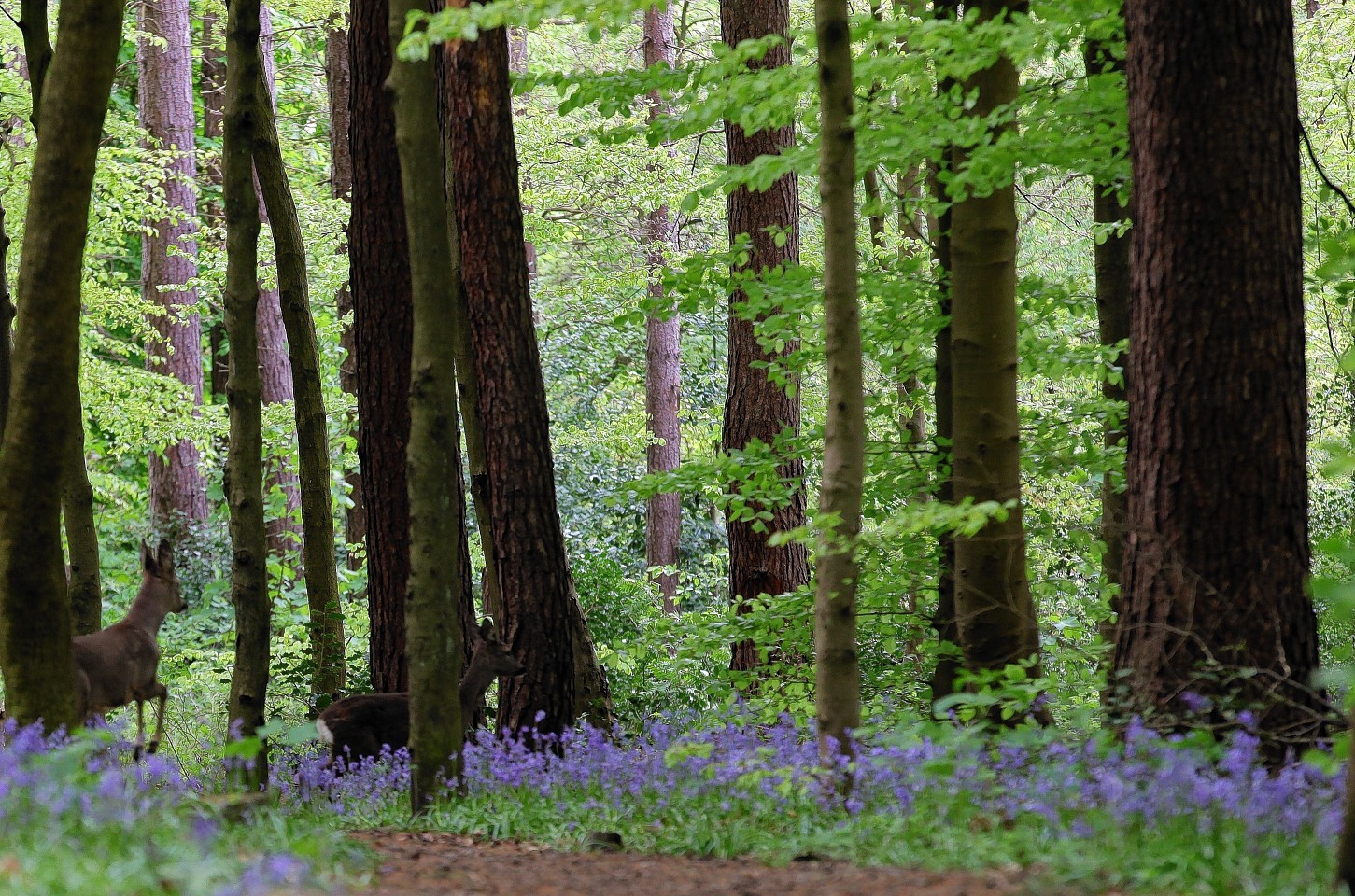 They are a spectacle to behold in full bloom in any Highland glen.
And now, a woodland charity has made it easier for nature lovers to find the best places to see bluebells.
Twenty of Scotland's favourite bluebell woods are being signposted as places to enjoy the annual carpeting of the popular blooms.
Woodland Trust Scotland has launched bluebell trails at two of its own woods – Urquhart Bay by Loch Ness and Glenfinglas in the Trossachs.
It is also promoting a free mobile phone app that can apparently help "conjure up bluebell fairies to join families on their walk".
In the north, the colourful flora can best be experienced at Urquhart Bay and Balmacaan Wood by Loch Ness as well as Fairy Glen at Fortrose and Glasdrum Wood at Oban.
Woodland Trust spokesman George Anderson said: "Carpets of bluebells are one of Scotland's natural seasonal spectacles. Right now, we are at 'peak bluebell' across much of the country.
"Get out there and enjoy them while you can but please stick to paths so you don't trample the plants."
The iconic blue-purple flowers traditionally begin blooming in the warmer south and the shimmering carpets spread further north as the season progresses.
Around half of all bluebells in the world are found in the UK and our native species is protected.
It is also strongly associated with ancient woodland, so if you are looking at carpets of bluebells in a wood it is likely the wood is also ancient.
Spanish bluebells also flower at this time of year. But the trust points out that it is easy to tell the difference between them and our native species.
The Spanish bluebell is more upright with flowers on both sides of the stem. The British bluebell leans over, weighed down by its flowers which are all on one side.
The trust is urging bluebell lovers to search "nature detectives family trail" in app stores.