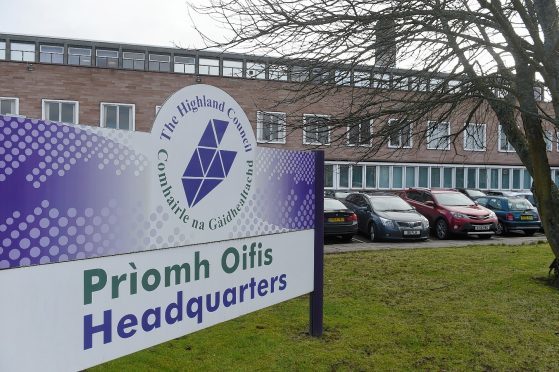 Lochaber councillors claim they have little evidence that a new £20million hospital will be built in the region.
Local representatives say they have not been "kept up to speed" about plans for the new Belford Hospital which will be built outside Fort William.
They also maintain they were not informed that appointments have now been made to help develop the clinical model for the new facility.
The councillors spoke out after the Scottish Government confirmed its commitment to building the multi-million pound hospital after the issue was raised by Lochaber MSP, Kate Forbes, in Holyrood this week.
Coal and Mallaig councillor, Allan Henderson, said: "While I welcome the fact that Kate Forbes has taken this case to the Scottish Government, as far as local members are concerned, the new Belford seems to be slipping off the agenda.
"The current level of work on the project is doing little to inspire confidence and we have little evidence that any hospital will be built.
"We have not been involved as partners and we were not told about these new appointments.
"I am not convinced that work is going on apace on this. As partners, we should be brought up to speed."
NHS Highland confirmed this week that work is ongoing to develop a clinical specification for the new facility at Fort William and a project manager and clinical advisor have now been appointed
Gill McVicar, director of operations for North and West Highland, said: "I am sorry that Councillor Henderson does not feel that he has been involved in the process so far. Having checked the distribution for the steering group, I can confirm that several councillors were invited to participate.
"We are aware that there are newly-elected councillors and we would be pleased to meet with them to provide an update on the process and progress to date. The appointment of project manager and advisor are very recent and demonstrates the commitment of NHS Highland to progress the necessary work.
"The current timescale to which we are working will see the initial agreement complete and submitted by summer 2018 and that the building will operational in 2020/21. A more robust timeline will be developed as part of the initial agreement process. We are on schedule for that at present."