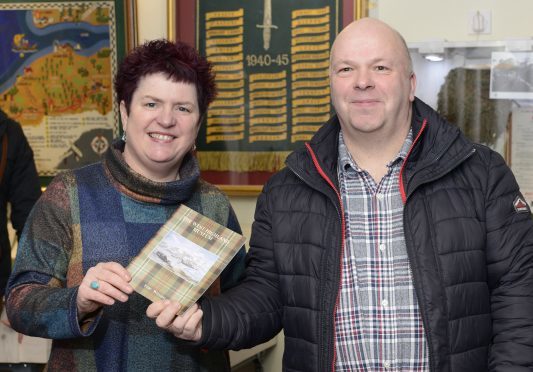 A Lochaber museum has enjoyed its best visitor numbers in 35 years – and the man who helped them get there had not set foot inside for almost four decades.
Fort William's West Highland Museum had its 55,000th visitor through the door before the end of the year.
And the visitor was 50-year-old Gary Elder from Caol, who was booking at table at a nearby restaurant and decided to drop in – for the first time since a primary school trip in 1979.
He was greeted at the door by museum manager Colleen Barker, also a former pupil of Caol Primary, who delivered the good news and presented him with a book outlining the history of the museum and its many exhibits.
Gary said: "This was a complete surprise and I am really pleased. Of course a lot has changed in 38 years. There is plenty to see and the new Commando room has lots of interesting exhibits".
Colleen Barker said: "I had been hanging about by the door waiting for our 'special' visitor and was delighted to welcome Gary back after such a long time.
"He was a bit surprised and of course the story of his last visit was such a coincidence.
"Entry to the museum has been free for some time now, but almost all visitors make a voluntary donation of buy something in our shop.
"The museum has a wonderful collection which covers not just the Fort William area, but the whole of the West Highlands. There is a particularly rich collection of Jacobite artefacts. There are also some textiles, and some very unusual items, such as an original Penny Farthing bike, actual birching table and a huge aluminium ingot made in the Lochaber smelter in the 1920s."