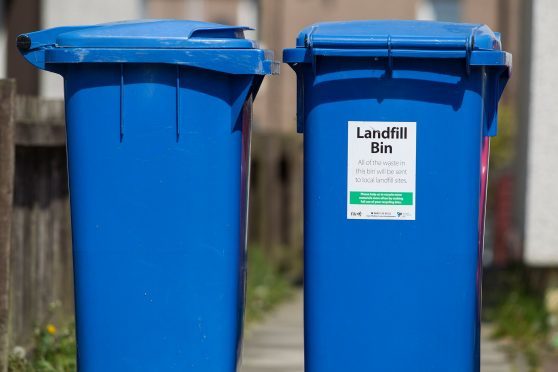 Highland Council has issued a plea to householders to only put clean and dry items into blue recycling bins.
Rubbish bosses are demanding that all items for recycling are empty, clean, dry and not in plastic bags because food waste can contaminate a load and reduce the quality of recycled materials. When materials are contaminated their market value decreases and can result in higher prices to process the material or landfilling of the material.
Councillor Allan Henderson, Chair of the Council's Environment, Development and Infrastructure Committee, said: "We need recycled materials to be clean and dry in order to maximise recycling and diversion from landfill. Once material is contaminated it is difficult to be recycled."
Experts say the easiest way to help maintain good quality recycling is to rinse items by using the end of your washing up water or rinsing in as little fresh water as possible.
Operations crews are checking recycling bins before they empty it into the recycling vehicle to see the quality of the recycling. A sticker will be left on bins that do not come up to scratch.
Mr Henderson added: "If recycling is spoiled before it reaches us it may have to be sent to landfill which costs the Council a lot more to dispose of. Currently in Highland the recycling rate is 45%. In 2017 16,500 tonnes of recycling was collected in the blue bins across the region. Your effort is valued and could save the Council thousands of pounds in landfill costs so I would like to thank everyone for helping to achieve this and would encourage everyone to continue to improve on this figure, and help the Council to avoid the high costs of sending waste to landfill."