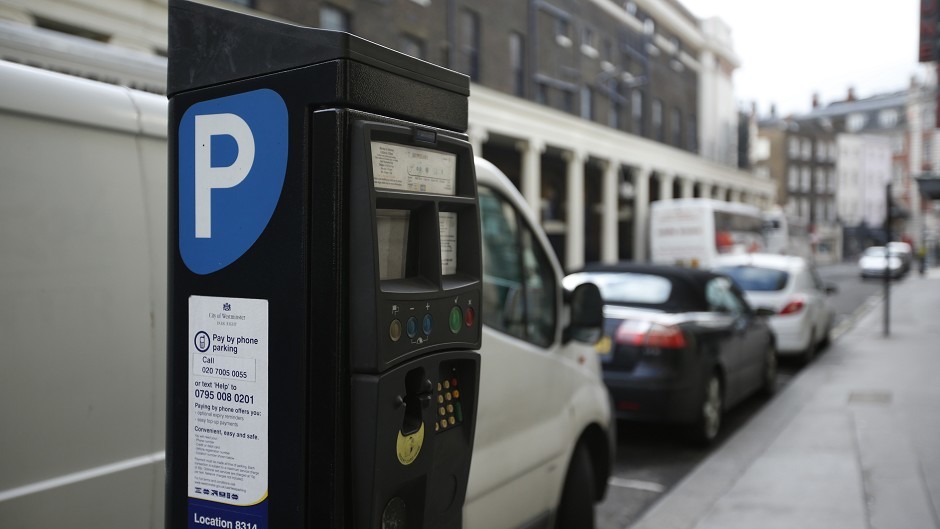 A leading tour operator has warned Highland Council's controversial parking charges plan could hamper tourism.
New parking charges threaten hopes for a potential tourist boom for one Ross-shire town that could now miss out on hundreds of visitors, it is claimed.
Duncan MacLean, who runs Invergordon Bus Tours, is concerned such fees could force many Dingwall businesses to close.
The local authority wants to introduce charges in 14 car parks this year in a bid to balance its finances.
But the move was seen as particularly contentious in Dingwall where local businesses say they rely on free parking to attract footfall.
The south car park, which is also the primary location for coaches stopping in the town, has been earmarked for the fees.
Mr Maclean believes that for years Dingwall's free parking was one of its greatest strengths and a major "pull".
He said: "Going back to when they built the new section of the A835, bypassing Dingwall, it was decided that there must be free parking. It was friendly thing, the whole ethos of offering free parking.
"What will stop me going to Dingwall is if, as a result of parking charges, businesses start to shutter [close down].
"My business has a good reputation so if the town looks dingy because people are closing up then I will simply have to skip Dingwall."
Mr Maclean said: "That is crazy for that to happen to a town 12 or 14 miles from busiest cruise ship port in Scotland. I don't think it is in anyone's interests to threaten that.
A spokeswoman for Visit Scotland said: "We would always encourage local authorities to take into consideration the role tourism plays in the local area when making any decision.
"Tourism is the heartbeat of the Scottish economy, causing a ripple effect which touches every industry and community, creating employment and economic growth."
Budget leader Alister Mackinnon did not respond to calls yesterday, but has previously said he simply had to balance the budget and there were few other options.
He said: "Campaigners have to realise the state of the council finances – not just the Highland Council but all Scottish councils.
"If they don't want charges then the reality of the situation is that it will come out of the road's budget, the next item on the budget is the teachers."