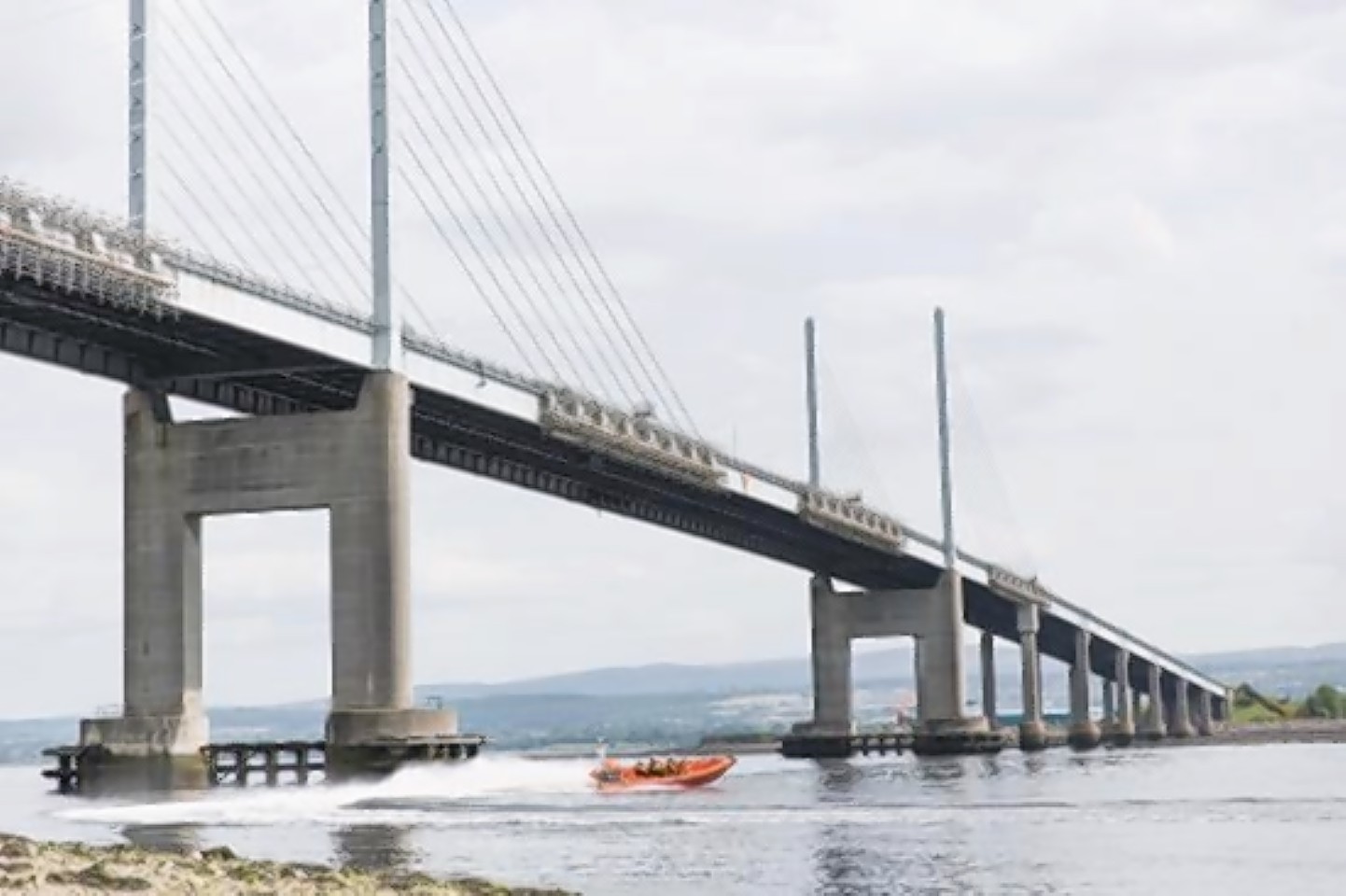 It is such a big paint job that they have to do a trial run.
Engineers are to begin a series of works on the Kessock Bridge next week to help preserve the structure for generations to come.
The trial, being undertaken by Bear Scotland, is expected to last up to four months as essential protective painting works begin beneath the southern end of the Black Isle to Inverness crossing.
Specialist covered scaffolding will be erected under the bridge deck above Stadium Road on Tuesday to enable specialists to remove the existing coating on the bridge and clean its main components before repainting the structure
The project aims to find the best way to carry out essential works on the crossing in the future to ensure the bridge remains protected in the years ahead.
Bear Scotland's Representative for the North West Unit, Eddie Ross, said: "This painting trial beneath the A9 Kessock Bridge will allow our teams to understand access, cleaning and application challenges of the process.
"The results will provide a valuable insight into the best options for painting the whole bridge over the coming years.
"We've arranged the works to have no impact to traffic on the A9 over Kessock Bridge, and we've made sure that a suitable diversion for footway users is in place across the west-side of the bridge during the project.  The traffic management on Stadium Road beneath the bridge will only be used during off-peak, intermittent periods to ensure safe access to the site when required.
"Our teams will do all they can to complete the project as quickly and safely as possible and while the impact to motorists is expected to be minimal, we encourage road users to plan their journeys in advance."
Bear Scotland have stressed that disruption to motorists will be kept to a minimum, with the A9 remaining unaffected during the works; however, temporary traffic lights will be installed during some off-peak times on Stadium Road to provide safe access to the site.
Meanwhile, the east footpath on the bridge will remain closed to pedestrians during the works, with a diversion onto the west footpath on the opposite side of the crossing being put into place.
The Kessock Bridge is used by more than 30,000 motorists each day travelling along the iconic North Coast 500 route.
Painting works worth £240,000 were last conducted on the crossing almost one year ago, taking around six weeks to complete.