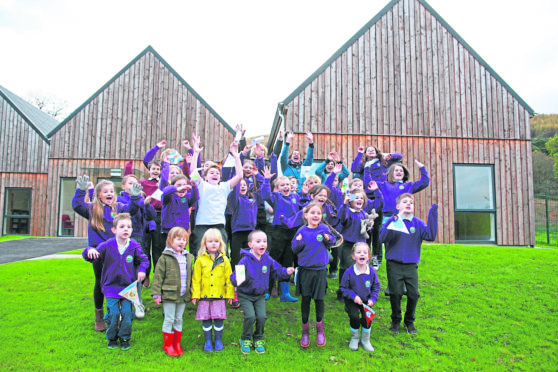 Highland Council has said it is open to hearing ideas on how to attract teachers to the region.
The local authority plans to recruit for four head teachers early in the new year, but said it would "encourage and welcome community-wide contributions" on bringing people to the area.
More than 10 schools in the north currently have empty positions, with housing, wages and rural living putting potential candidates off.
One head teacher, who has recently left a post in the rural Highlands, said: "With the best will in the world, the salary is the same as a senior teacher in any school, and the added pressure on life when you are the next door neighbour of parents, means it is simply not worth it.
---
>> Keep up to date with the latest news with The P&J newsletter
---
People don't understand the huge pressure on teachers who live and work in the catchment area when that is in a rural area. You are always on show and on call, and it is exhausting.
"The added cost of housing makes it uncompetitive with other teaching posts."
Meanwhile, the head teacher's position at Strontian Primary School in Ardnamurchan, has been advertised three times.
Parents and residents have become increasingly concerned about the vacancy, with community council chairwoman Denise Anderson urging teachers to consider the post.
She said: "All the head teachers out there don't know what an amazing school they are missing out on.
"The head teacher who gets this job will have a brand new school, some beautiful young children and be working in one of the safest, most beautiful parts of the world.
"Come on head teachers, you don't know what you are missing."
Responding to questions about current vacancies, a Highland Council spokeswoman said: "Highland Council will be advertising for four head teachers early in the new year, these are vacancies which will require to be filled for the new session in August 2019.
"In addition to advertising vacant teaching posts, vacancies can also be filled by supply and on some occasions agency teaching staff are used on a temporary basis."
She continued: "We do encourage and welcome community-wide contributions to support successful recruitment outcomes.
"Suggestions and recommendations for introducing and implementing the necessary changes that will sustain our schools are important since each location, whether urban or rural, presents with its own developmental progress and may require a different style and approach."