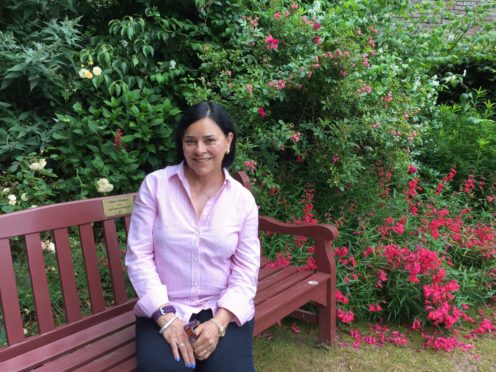 The author of the hugely popular Outlander series is to be honoured for "extraordinary" boost her work has had on tourism in Scotland.
Diana Gabaldon's books, which have been made into a TV series, have inspired thousands of tourists from across the world to see some of the locations featured.
Tonight, Mrs Gabaldon will be honoured at the Scottish tourism "Oscars" as a new VisitScotland research paper reveals the true impact of her time-travelling tales.
The Outlander Effect and Tourism paper, published today, found that attractions used in the popular TV adaptation of her novels have led to visitor numbers soaring by 67% since 2013, from 887,000 to 1.5 million.
Doune Castle, which doubles as Castle Leoch in the series has gained the biggest surge in visitor numbers – up 226.5% in the last five years, from 38,081 to 124,341 – followed by Blackness Castle (181.7%), which features as Black Jack Randall's headquarters, and Glasgow Cathedral (66.8%), which played a French hospital.
The romantic adventures of Second World War nurse Claire Randall, who travels back in time to 18th century Scotland where she meets and falls in love with Scottish Highlander Jamie Fraser, were introduced to readers in 1991.
A further seven novels and nine spin-off books have been published in 43 countries and in 39 languages, selling more than 35 million copies worldwide.
In 2014, Outlander was adapted for television, with many Scottish locations doubling as France, the Caribbean and North America.
Mrs Gabaldon will be presented with the special International Contribution to Scottish Tourism honour at the Scottish Thistle Awards tonight.
She said: "I'm deeply honoured at being given the Thistle Award.
"To be quite honest, I chose Scotland as the setting for my first novel because of a man in a kilt, but upon looking into things more deeply, I was enchanted to discover a country and a people like no other, whose traditions and history are as strikingly beautiful as its landscapes."
Malcolm Roughead, chief executive of VisitScotland, said: "The impact of Outlander on Scotland has been extraordinary.
"It has been amazing to see the global reaction to Diana's stories of adventure, romance and Scottish history and seeing it translate into visitor growth for Scotland."