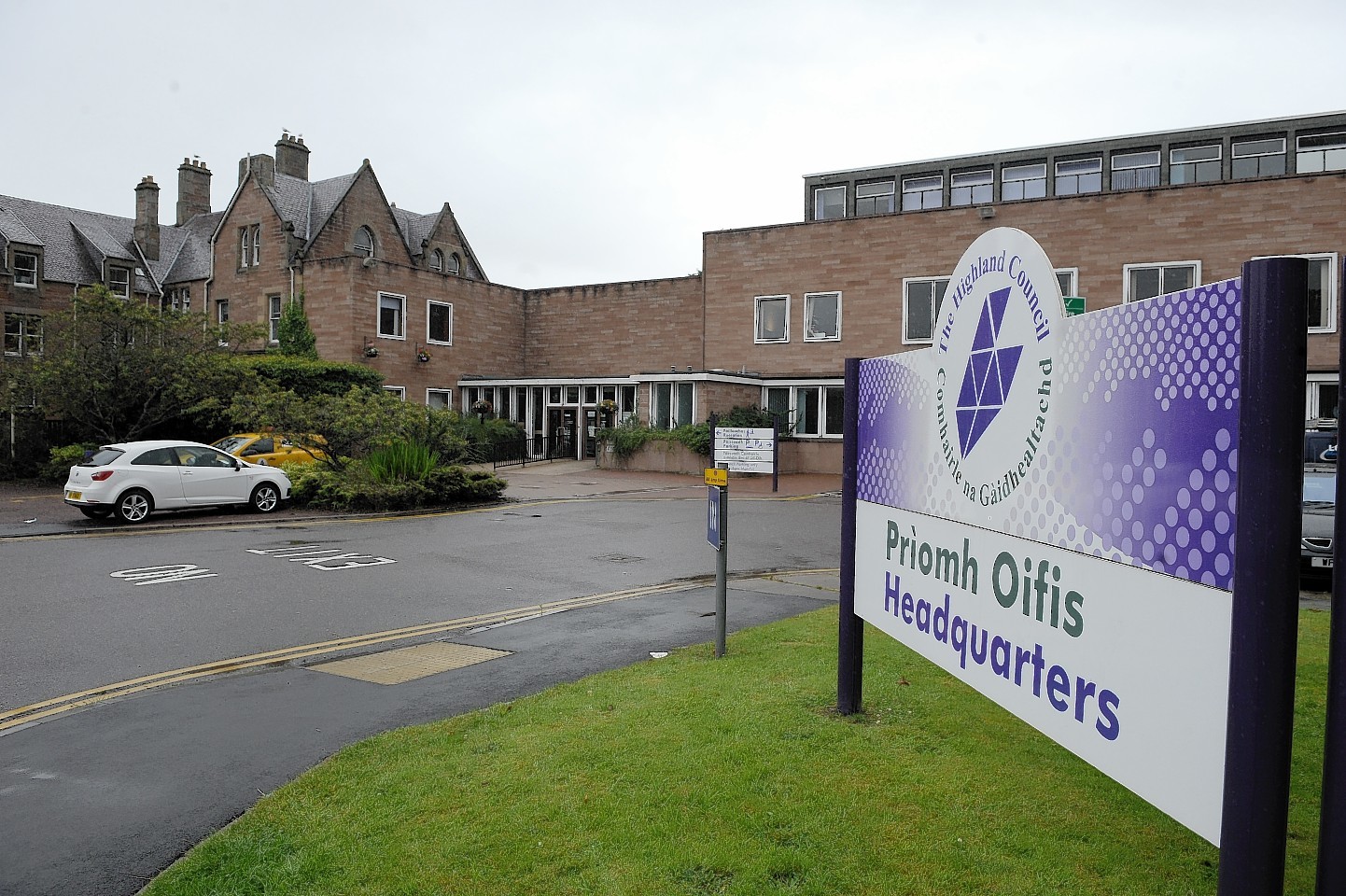 Highland councillors agreed to spend up to £15,000 with a recruitment agency to help them find a depute chief executive with a salary of £119,000.
Councillors agreed to look for a depute chief executive with responsibility for corporate resources, at a special meeting held yesterday.
Some councillors expressed concerns about the recruitment process and the job description, as it did not include the remit for finance, that the previous director had responsibility for.
Councillor Alex Graham said: "I am not clear what is going to happen with the director of finance role. Reading the job description it seems that the person does not need to have accountancy qualification."
Paperwork given to councillors said: "The new role is designed to offer resilience and support through the upcoming re-structure and beyond and will have a broader scope of roles and responsibilities."
It continued: "In order to provide a wide search and depth to the analysis of applicants' profiles, independent recruitment advisers can add value to the recruitment to this key post.
"The amount of specialist support should be tailored to meet the
requirement, in this instance, it is suggested that consideration is given to investing in a headhunter type search and a targeted recruitment campaign.
"An adviser from the company could also prepare an evaluation of applications and facilitate a short listing meeting.
"Post short-listing, current best practice would be to conduct an assessment centre in order to gain a better understanding of potential candidates.
"The assessment day would be followed by formal interviews by the council's appointments panel assisted by the chief executive and a senior member of the HR team.
A timescale for recruitment was agreed as advert for post made by April 1 2019,  with a closing date of April 30 2019. Interviews will be held by June 28 2019.
The proposal was passed, with an appointments panel created for the position of Depute Chief Executive.
The appointments panel will involve 10 members, being the convener, leader and depute leader of the council, three strategic chairmen/women and leader, plus one member of the opposition, the leader of the Scottish Conservative and Unionist Group and leader of the Labour Group.