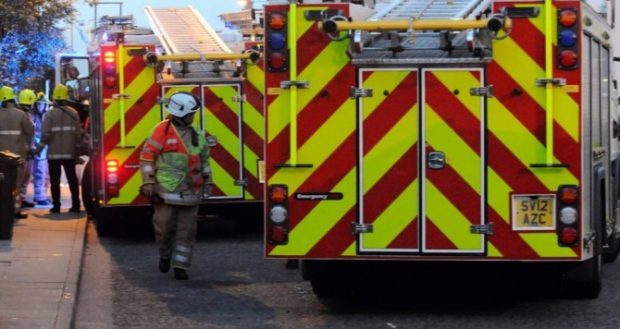 An unidentified powder found on a Highland road earlier today turned out to be a false alarm after specialist personnel were drafted in to establish exactly what the substance was.
The incident, first reported around 12.15pm, demanded a large emergency service presence, with a road closure put in place whilst the powder was identified.
Four clear bags containing the substance were discovered, however, after extensive testing, the mysterious white powder was found to be "non-threatening".
The B9091 route, which spans from Nairn to Croy, was closed whilst emergency services attended, with a specialist DIM unit from Aberdeen deployed by the fire service.
The DIM unit – which stands for detection, identification and monitoring – is sent to incidents where specialist skills are required to deal with any potentially dangerous substance or items.
A fire service spokeswoman said: "We received reports of the discovery of an unidentified white powder, which has been found in four clear bags.
"Sampling at the scene found the unknown white powder to possess a low hazard risk, with deep bagging carried out to allow uplift by police."
In total, seven fire appliances attended the incident, with two from Inverness, one from Nairn and a further appliance from Elgin, joined by a support crew from North Anderson Drive in Aberdeen.
A police spokesman added: "The incident appears to be a false alarm after the unidentified powder turned out to be an innocuous substance.
"The substance is non-threatening and officers have been able to reopen the road."