Mental health walk marks strength of friendship in town
By
Louise Glen
A mental health walk through the town of Fort William this lunchtime attracted the attention of tourists from across the globe.
The event, organised by the Cothrom Centre and Support in Mind, saw the group walk from the swing park at An Aird, along the sea front and back to the parade where the group sang songs – including King of the Road.
Campaigner Jackie Sherry: said: "We are walking a mile for mental health and supporting Mind Scotland. We are going to try and bring everyone's awareness to mental health."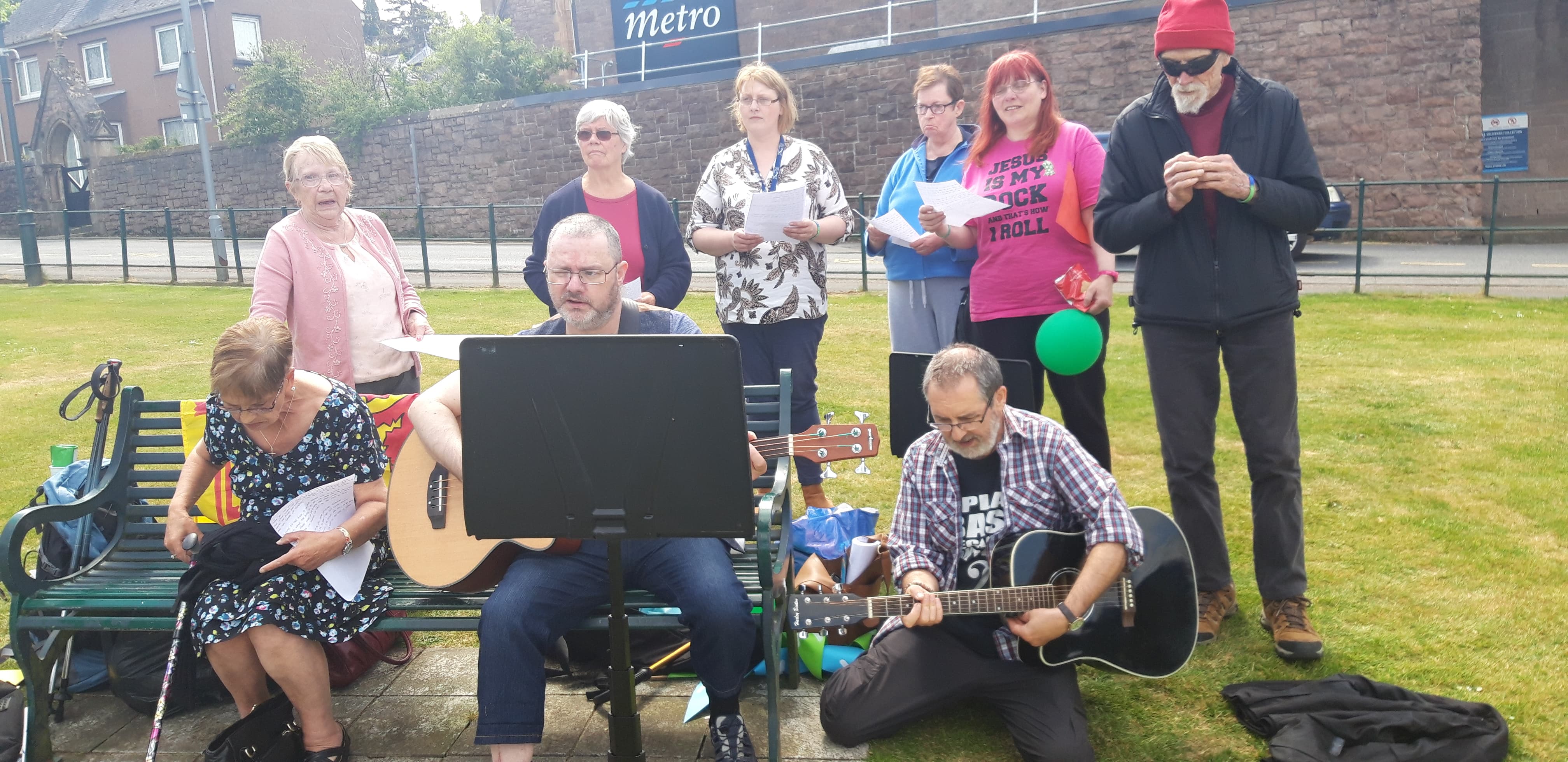 Ellen Nicolson, the Colthrom Centre's senior project worker, said: "We wanted to walk through the town to be a witness to those who are living with mental ill health issues every day.
"We got lots of support and we enjoyed reading some poems we had written to celebrate the day, before singing some songs.
"A few tourists joined in with us, and the sun shone."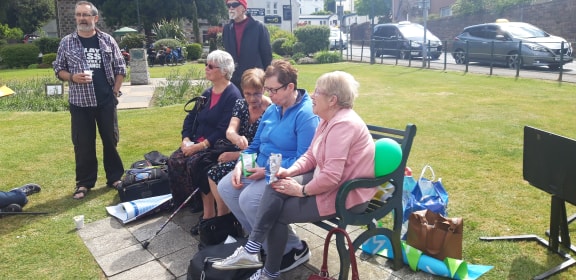 Ann Pike, from Spean Bridge, who read a poem, said she was proud to get out to show the strength of feeling about living with mental health issues in the town.
She said: "We just wanted to show people that we care, and other people care – and if you need someone we are here for you."