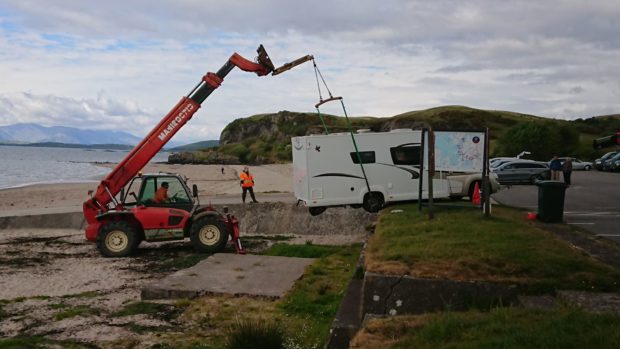 A mobile home almost slipped into the sea at Oban after a couple left it to take their dogs for a walk.
The pensioners, from Yorkshire, were due to catch the ferry to Mull, but when they returned from a stroll along the beach at 10.30am they found their home was precariously perched on the edge of the sea front at Ganavan.
Gaelic singer, Shona Keith said: "I came down for a wee relaxing walk along the beach to find total chaos and this couple looked completely bamboozled as to how their camper had got in the predicament it was in."
Various attempts to bring the motorhome back on to dry land were abandoned after a while and in the end it took a tractor with a specialist crane to eventually shift it at 5pm.