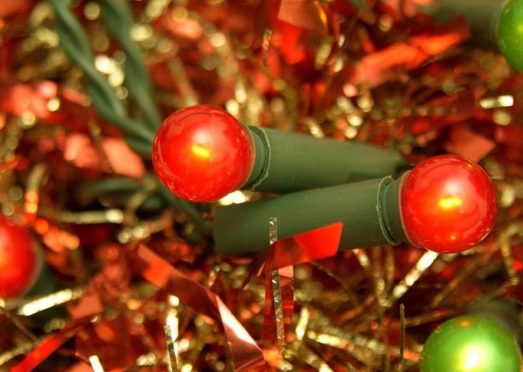 Christmas may be more than seven months away but a group of villagers in Caithness are already becoming resigned to again spending it without a festive lights display.
It follows a long-running wrangle between community representatives in Spittal and Bear Scotland.
The impasse began seven years ago after the replacement of the street lights which adjoin the A9 which runs through the village.
The trunk road contractor insists that the work left fittings used to hook up the illuminated yuletide decorations.
And it wants the costs of any new connections to be met by the community, which it also expects to cover their insurance.
But Halkirk and District Community Council maintains there are no connections and has refused to cough up to get new ones as it believes the contractor should be responsible.
Secretary Linda Levack said yesterday: "It's just unbelievable how we have been treated.
"It's a real shame especially as Spittal is on the main road artery through Caithness."
Mrs Levack is adamant that the work carried out in 2012 has left the village's street lights without any hook-ups.
A spokesperson for BEAR Scotland yesterday said it took over management of the road network in 2013 from the previous operator who had replaced the street lights between Threipland Place and the end of the footpath to the north of the village the previous year.
He said that while the 13 lamp-posts replaced had been left without any commando sockets – needed to hook up the festive display – other columns still had them.
The spokesman added: "Normally like-for-like replacements are provided within the cost of the scheme. A local group or community council would only be asked to pay if they request additional sockets."
The spokesman said it would be happy to consider a request from the community council for help towards installing festive lighting.
Mrs Levack said the community council would be making a further attempt to contact BEAR and see if could reach an agreement to reinstate the Christmas display.
She said: "It's been a few years since we last had a display and I still get people saying that they really miss it."