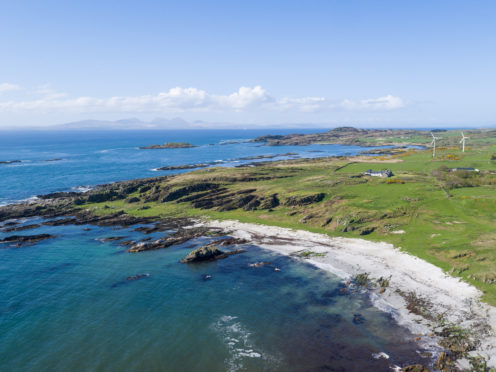 A Highlands and Islands MSP has welcomed action by council officials to clean up a picturesque graveyard.
Concerns were raised by residents on the Island of Gigha about the overgrown condition of Kilchatten Graveyard.
Following an intervention by Kintyre and Islands councillor, Alastair Redman, Argyll and Bute Council has now accepted full responsibility for the upkeep of the land and taken steps to spruce it up.
A council spokesman said: "The cemetery has received one of its two weed-killing sprays and the grass is being cut every fortnight.
"All areas of the county are reporting a marked acceleration in growth this year and this is assumed to be linked to the warm and wet summer."
MSP Donald Cameron said he was pleased the concerns of residents are being acted upon.
He said: "All communities take pride in their public amenities, and nowhere is that sense stronger than on the islands, and particularly with the upkeep of cemeteries which are invariably maintained to an extremely high standard.
"We feel a very strong sense of kinship to our forebears and I am not in the slightest bit surprised at how upset local people in Gigha became as they saw what was a beautifully maintained place of rest looking uncared for."
Named by the Vikings as "Gudey", The Good Isle or God's Isle, the Island located off the west coast is the most southern land mass of the Hebridean Islands and stretches seven miles long.
Home to a population of around 110 residents, locals purchased the land as part of a community buy-out in 2002 and went on to develop a sustainable local economy.