They travelled thousands of miles from home to the Highlands, and played a vital part in bringing the Great War to an end.
And now, the minefield-laying work of US Navy sailors is to be remembered at an event in Inverness next week.
Operating alongside the Royal Navy from June to November 1918, mostly in converted merchant vessels and obsolescent warships, the US vessels laid a huge barrage of over 70,000 deadly mines across the North Sea between Orkney and Norway.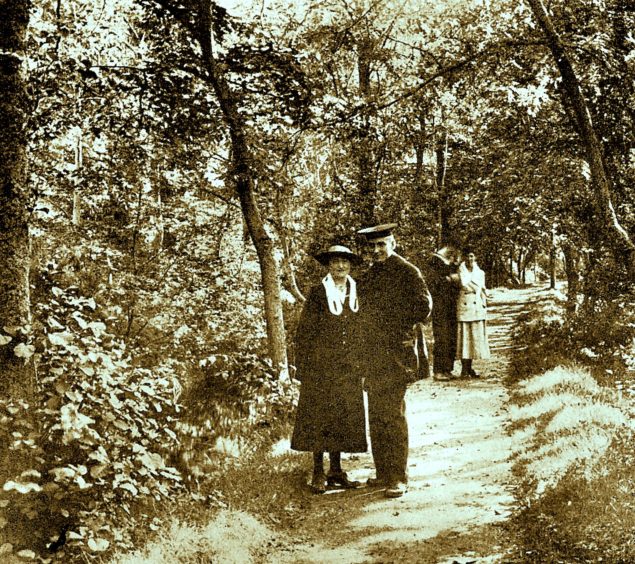 The aim was to prevent German U-boats, which had been following a policy of unrestricted attacks on shipping, from breaking out into the Atlantic, besides denying the Germans food and war material imports by sea.
The US Atlantic Fleet Mine Force was commanded by Rear Admiral Joseph Strauss, who hoisted his flag in USS Black Hawk, formerly the merchant freighter SS Santa Catalina, anchored off the Black Isle's Munlochy Bay.
The operation, which had considerable deterrent effect on the U-boat menace, ended days before the Armistice, with a final tally of four U-boats confirmed as destroyed, eight confirmed as damaged, with two probably destroyed and two further possibles.
After the Armistice, the US Navy sent a small force of 12 minesweepers and 18 submarine chasers to Britain, where operating from Inverness, Alness and Orkney, they spent the following year clearing up the barrage.
Many mines broke from their moorings in the stormy North Sea, and in addition to some naval casualties, a number of civilian ships were also subsequently sunk or damaged by breakaway mines, which continued to create a hazard for many years.
Hosted by Inverness Local History Forum at the Spectrum Centre in Farraline Park, it features displays and talks from various groups in the Highlands, including Invergordon Museum, Alness Heritage Centre, Groam House Museum WWI project, ARCH Strathpeffer project and Ardersier Heritage.
It is sponsored by the National Lottery Heritage Fund and Inverness Common Good Fund.
The forum's honorary president Maureen Kenyon said: "This conference has come about after several years of research on a little known part of our local World War I history by Inverness Local History Forum and our colleagues in Ross-shire and the Nairn area.
"We are extremely grateful to our sponsors, to Highland Archives, Arch, and to everyone who has shared information, including family photographs, historical images and other research on this subject.
"We hope to publish our research in a book, which will be released in the Spring of 2020."
A limited number of places at the free conference are still available by e-mailing info@archhighland.org.uk, phoning 077888 35466 or visiting www.archhighland.org.uk