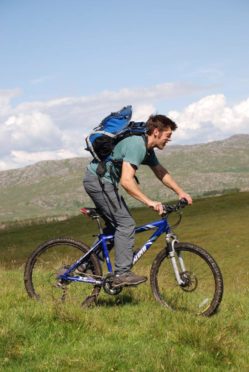 An innovative project in the Highlands will see classes in mental health resilience delivered to pupils.
Paid for by a small charity, Ewen's Room, the classes for pupils at Ardnmurchan and Mallaig high schools will give young people from first to sixth year the skills to talk about and understand mental health.
Ewen's Room was set up in 2008 after Rosie and Malcolm Gillespie's son, at the age of 29, took his life – after he was treated in hospital for schizophrenia.
The charity run a helpline, and a crisis text service, and is now delivering classes and offering counselling in the high schools.
Mr Gillespie said: "We have been developing ways in which young people can learn more about mental health and wellbeing, and how this can be part of everyday life.
"We believe that the more people talk about the situations around mental health the better equipped they are to deal with day to day life. We deliver classes in some of the rural primary schools and in the high schools.
"We are talking about things such as self harm, eating disorders and of course bullying."
Ewen's Room education worker Justine Dunn says working with the children has made talking about mental health "ordinary", she said: "I was teaching a class and asked them what to do if they were experiencing difficulties, and a young boy rolled his eyes in his head and said "talk to someone".
"We are at the stage that people are beginning to know what to do, and where to get help – that is a good thing. "
Ewen's Room helpline is on 01967 750855, or by email ewensroom@gmail.com