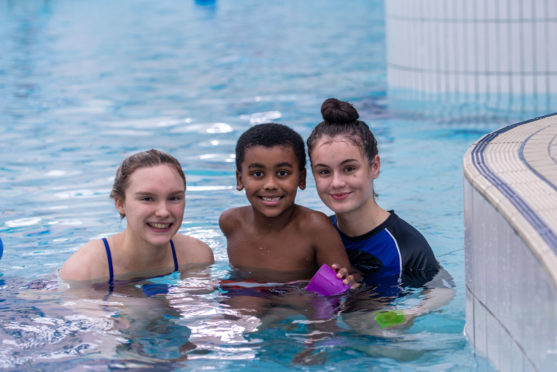 Parents of children with learning disabilities in Argyll are being encouraged to send them to swimming lessons.
Scottish Swimming has launched its #SeeMyAbility campaign to get parents to talk more openly about their child's disability and encourage them to put their children into mainstream swimming classes.
Scottish Swimming and Scottish Water – who are partners in Learn to Swim – provide lessons for children with physical, sensory and learning impairments.
The programme is delivered across Scotland and locally at LiveArgyll.
The Inclusion campaign was launched by Learn to Swim ambassador and multi-medal winning para-athlete Toni Shaw.
Swimming teachers and coaches will be provided with a resource toolkit that will help them teach and coach in an inclusive way from Learn to Swim through to clubs and at performance level.
Kevin Anderson, General Manager at LiveArgyll, said: "We teach all children in an inclusive way at Live Argyll and it is great to get these additional resources to support our swimming teachers as we continue to grow our programme."
LiveArgyll delivers the Learn to Swim programme at pools in the area.
Brian Lironi, Director of Corporate Affairs, Scottish Water, said: "As we aim to roll the Learn to Swim programme out to 100,000 children across Scotland, we're making sure that we're offering inclusive opportunities for all children to become safe and competent in and around water."