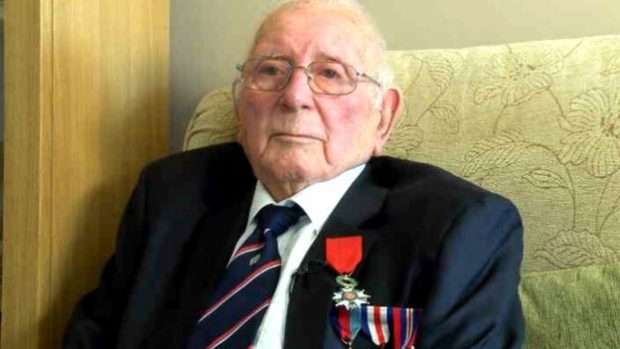 He is the Shetland lad who left school at 13 without any formal qualifications.
Yet now, more than 80 years later, the remarkable life of Geordie Mainland – who played a pivotal role in the momentous events of D-Day in 1944 – has been chronicled in a new book "And that's the way of it", written by his son Jim.
His father, who was born in 1924, is still alive and his memories of the many different experiences he has faced, both in war and peace, have been lovingly collected together.
Just last year, at the age of 94, he was awarded the Legion d'honneur by the French government and was formally presented with the medal by the authorities in what he described as a "proud moment" for him, his wife Joan and their Shetland family.
Mr Mainland, snr, was involved in the operations of the 712th Landing Craft Personnel (Survey) Flotilla, which are not widely known. Their history is largely forgotten, but he is the one surviving member of those who took part in often desperately dangerous activities during one of the decisive campaigns of the Second World War.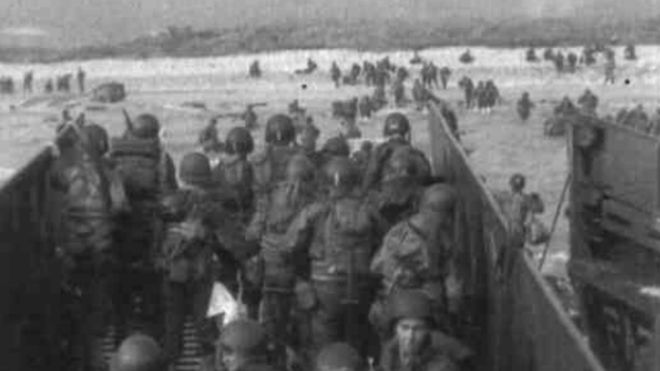 As somebody who grew up interested in machinery and what made things work, the new book testifies to how he responded without fear to the often dizzying speed of technological innovation.
But he and his son don't shirk from describing the horrors which unfolded in and around Normandy as the Allies and Germans locked horns.
He said: "On the beach, all hell broke loose. During all this time, I was in a daze. It seemed unreal. But there was so much going on I don't remember feeling afraid.
"Something happens to you in a situation like that. Something motivates you to keep going in spite of it and you just get caught up in it.
"But there were some terrible sights. There were bodies floating everywhere and it was carnage. Everyone was coming under very heavy fire. All this time, we were just off the beach and the first night was unforgettably hectic for us.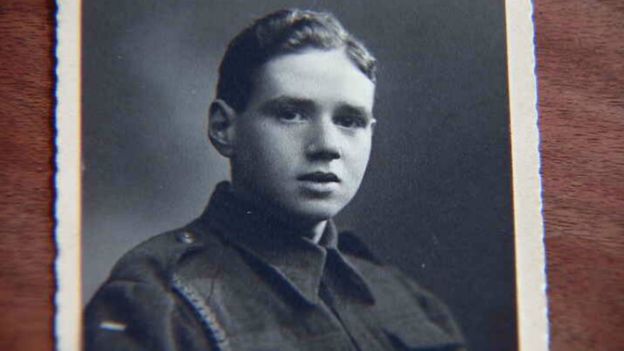 "In the days following D-Day, we were busy buoying the wrecks. On one occasion, we came under heavy machine gun fire from a big house, a villa, on the peninsula.
"Another duty we were given, a particularly unpleasant and upsetting one, was being ordered to sink bodies that were floating off the beaches, using Lewis guns. There were dead bodies floating everywhere, in the sea and stranded on the beach. For a time, nobody was able to recover them."
It was a world removed from the circumstances in which Mr Mainland spent his early years. Home was a small croft without electricity or running water in the days when a hard living was eked out from fishing and working the land.
He can remember fishermen consulting Norwegian witches for favourable winds, but the nonagenarian has taken almost everything in his stride.
As his son said: "Geordie's recipe for what they nowadays call 'wellbeing' is simple: keep active, keep an open mind, don't take things too seriously – and, if you can, don't forget to find some time in among it all to prepare the chips."
Geordie Mainland's career led to him bringing back penguins from South Georgia to Edinburgh
Geordie Mainland's far-travelled life has taken him to some unusual places and landed him with a few peculiar missions.
But nothing was more bizarre than when he was working thousands of miles from home in South Georgia and was tasked with bringing back penguins from the far southern Atlantic to Edinburgh Zoo.
He recalls: "The penguins were very plentiful in South Georgia, of course, and it was an easy enough job for us to round them up.
"We often saw them around. The king penguins were the tamest – they would even come and spectate if we were having a football match at the base by Leith Harbour.
"[While returning to Scotland] there was even a crewman whose responsibility it was to look after the penguin 'crew' on board the Southern Raven.
"Accommodation was specially provided for them.There was a tarpaulin pond situated underneath a shelter deck and it meant they could be housed in relative comfort.
"I remember that we also had to hose them down with water in the Tropics, just in case they overheated."
The book is published by The Shetland Times Ltd. More information is available at www.shetlandtimes.co.uk