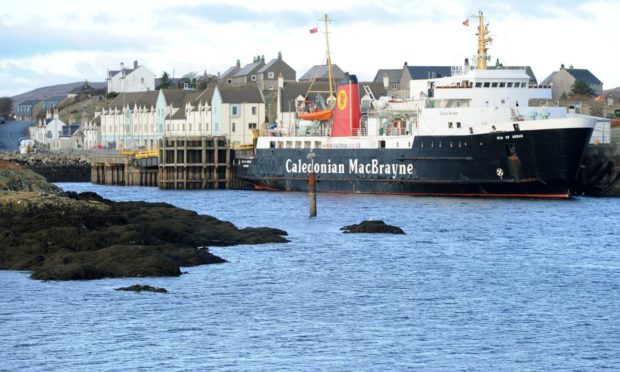 New fuel tanks will help a community company on South Uist to capitalise on the island's growing harbour.
The investment at Lochboisdale by Storas Uibhist is just one of a series of initiatives and projects planned this year.
A commitment to install the tanks at Gasaigh harbour, on the small island which is reached by two causeways from Lochboisdale, has been made by the company.
Storas Uibhist was formed after the community buy-out of South Uist Estate.
The estate plans to invest in the 18-hole Askernish golf course and to restart the community fund, as well as to recruit new staff to work alongside chief executive Darren Taylor.
It will also be working in close partnership with CMAL and the Scottish Government on the new ferry pier, which should open on Gasaigh in 2023.
The harbour provides moorings and quayside services including wifi, showers and laundry.
Mary Schmoller, chairwoman of Storas Uibhist, said: "2020 will be all about driving the organisation forward, consolidating the assets we have and planning for the future.
"I am particularly excited that the community fund will be making money available to support drainage and pest control issues.
"At our heart we are a crofting community and it is important that we work together with the wider community."
The new fuel tanks at Gasaigh will allow Storas to capitalise on the growth the harbour is experiencing in both commercial and leisure craft usage.
Mr Taylor said: "At the moment boats are having to refuel either on the mainland or other islands.
"The new tanks will allow us to service this growing market and provide the harbour with very useful income."
He added: "The community fund will officially re-open in the spring and will compromise of three different elements.
"There will be a fund to support local charitable and voluntary groups.
"There will also be money available to support local businesses and this year a new pot of money will be available to support drainage and pest control activities."
Full details will be available on the Storas website shortly.
Meanwhile, Angus MacMillan has announced his intention to resign from the board after 13 years.
Ms Schmoller said: "Everyone at Storas would like to place on record our thanks to Angus and we wish him well.
"However, we refute the accusation that the board lacks ambition and we believe our plans for 2020 and beyond demonstrate this."