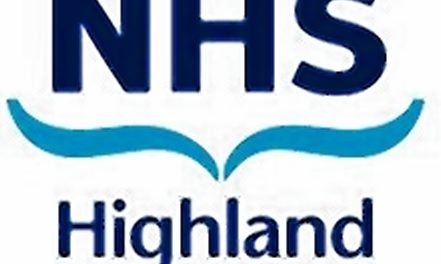 The two largest public bodies in the Highlands are locked in a multi-million pound battle over the provision of social care services to adults.
Amidst high level behind-closed-doors talks, efforts are being made to stave-off costly legal action with NHS Highland and Highland Council embroiled in a bitter £9 million face-off.
With the talks said to be in danger of stalling, the Press and Journal has learned the health authority is threatening legal action.
Integration of social care for adults came into force in 2012 following a Scottish Government move to "streamline" services.
The two authorities, who together employ more than 2,000 people across the north, forged a financial agreement, but now NHS Highland claims it is being underfunded.
North politicians have called on the Scottish Government to intervene in the dispute before it reaches the courts and becomes a further burden on the public purse.
Tory MSP Edward Mountain said: "Last year, after repeated requests, I met with Highland Council to understand how they allocated their share of funding for the social care partnership.
"I received answers that shed little specific light on that allocation.
"Therefore, I am not surprised that both bodies are in dispute over the figure for this year.
"I would encourage both sides to find a solution and not to pursue a costly legal battle at the public's expense."
Labour Highlands and Islands MSP, David Stewart, insisted he will be raising the issue with Highland Council, NHS Highland and the Scottish Government.
He said: "This highlights the severe pressure that both NHS Highland and Highland Council are now under when it comes to funding.
"It is imperative that both organisations can see a way forward to manage this and resolve this, but I feel it will need support from the Scottish Government."
The MSP, who is also Labour's shadow public health minister, added: "It is crucial that this is resolved as I am concerned for all those who need care across the region."
Private meetings have been held behind closed doors, but sources have told the Press and Journal that agreement is far away and that NHS Highland is threatening to turn to the legal process to claim the cash it believes it is owed.
A spokeswoman for the health authority said: "NHS Highland is continuing to work closely with Highland Council on the review of the partnership agreement for the delivery of adult social care."
Council leader Margaret Davidson said the authority remained "committed to the continued review of the partnership agreement for the delivery of adult social care through ongoing dialogue and collaboration with NHS Highland".
She added that she was keen for the issue to be resolved "without escalating matters", saying: "This affects extremely important services."
Following a process of integration of health and social care services in 2012, NHS Highland now delivers a range of adult social work and social care services on behalf of Highland Council, across the whole of the council area.