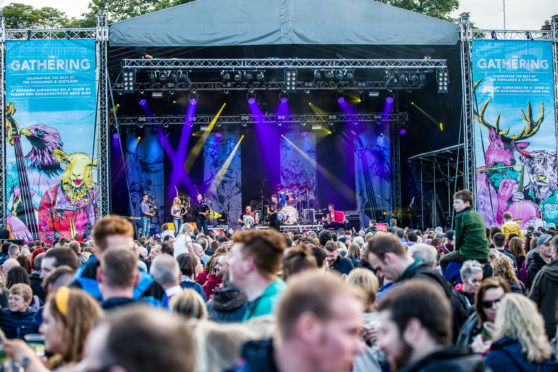 A popular traditional music festival that takes place in Inverness has been awarded £17,000 by EventScotland.
The Gathering takes place in late May and is one of six events across Scotland to be awarded a share of £91,240 from the body's national events programme.
Its funding will help expand the festival's programme and enable it to stage an array of additional fringe events around the main festival.
The money will also support digital marketing, branding and city dressing costs.
The festival, which takes place at the Northern Meeting Park on May 30, will feature a host of traditional and folk bands from the Highlands and across Scotland.
They include big names such as The Peatbog Faeries, Trail West and Blazin' Fiddles, alongside a line-up of the finest craft food and drink suppliers from the region.
And this year's event will introduce a series of additional ticketed shows, free fringe events and pop-ups in the days leading up to and after the main festival.
They will run from Thursday, May 28 until Sunday, May 31, and take place in a diverse range of venues throughout the city including Inverness Cathedral, Eden Court Theatre and The Ironworks, together with bars, hotels and restaurants.
Chris Taylor, VisitScotland regional leadership director, said: "This popular event celebrates the best music of the Highlands and Scotland and boasts both a great atmosphere and something for all the family.
"It's fantastic that The Gathering will again be receiving funding from EventScotland's national events programme fund."
It is the second time the festival has benefited from the fund.