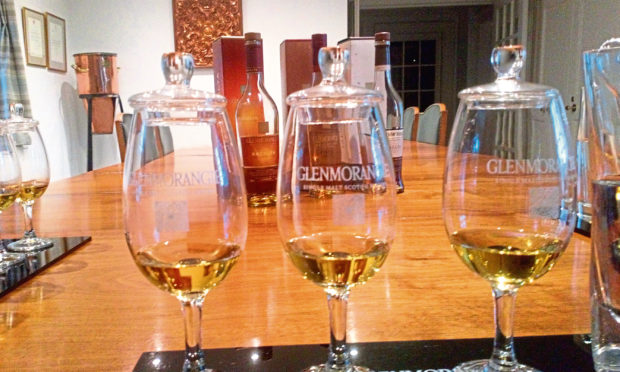 Apprentices working for a Tain distiller have shared their experiences with MSP Angela Constance.
The former skills and lifelong learning minister visited Glenmorangie's production site and heard from the first's six apprentices.
In a first for Glenmorangie, the apprenticeships were created to support the brand's continued growth and staff retention, and to provide transferable skills for the next generation of leaders.
The group is currently completing an MA in Spirits and Operations in a two-year modern apprenticeship, giving them the education and insight into Glenmorangie as well as the wider spirits industry.
They will learn on the job as part of the production team.
Grant McDougall, of Skills Development Scotland, said: "Apprenticeships are for everyone, no matter their background and for every business, no matter its size or sector.
"Businesses report that employing apprentices boosts productivity and staff morale whilst apprentices tell us that they would recommend apprenticeships to others."
Peter Nelson, operations director at Glenmorangie said: "We believe it is important to support employees in their lifelong learning and provide opportunities to help them progress their career."
Ms Constance was informed about the apprentices' experience to date, as well as having a tour of The Glenmorangie Company's modern bottling facility.