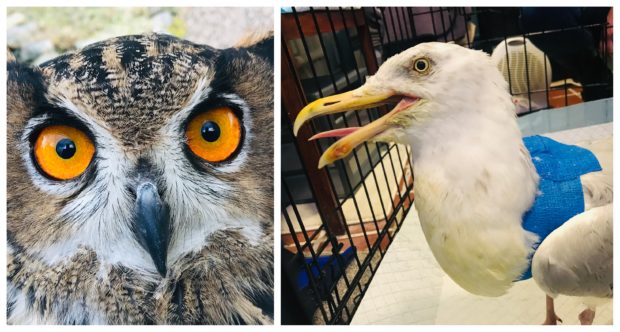 An emotional plea for the safe return of two birds has been made by a Highland animal sanctuary following an overnight raid.
An Eurasian eagle owl and an injured herring gull were taken from The Blue Highlands Bird of Prey Rescue Centre in Brora.
The alarm was first raised when the charity's assistant director Jane Wilson heard distressing noises from the bird enclosures.
She said: "The birds were making a lot of noise and upon inspection it was clear that a break-in had happened.
"Damage was made to lock systems and a door broken due to the forced entry.
"That's when we knew Maximus, a male Eurasian eagle owl, was stolen along with a recovering herring gull called Buster."
It is believed the thefts could have happened anytime between 11pm on Monday and 8am on Tuesday. Police were contacted and arrived at the property on Golf Road around 8.30am to assess the damage and test for finger prints.
Ms Wilson said: "Everyone at the centre are just devastated. We don't know the purpose of the theft or the people who could have taken them.
"We are increasingly concerned for the welfare of the animals.
"We've never experienced anything like this – we just want our birds back."
Other animals from the rescue centre were uninjured however Maximus's partner, a female Eurasian eagle owl called Victoria, was discovered in the pen suffering from shock.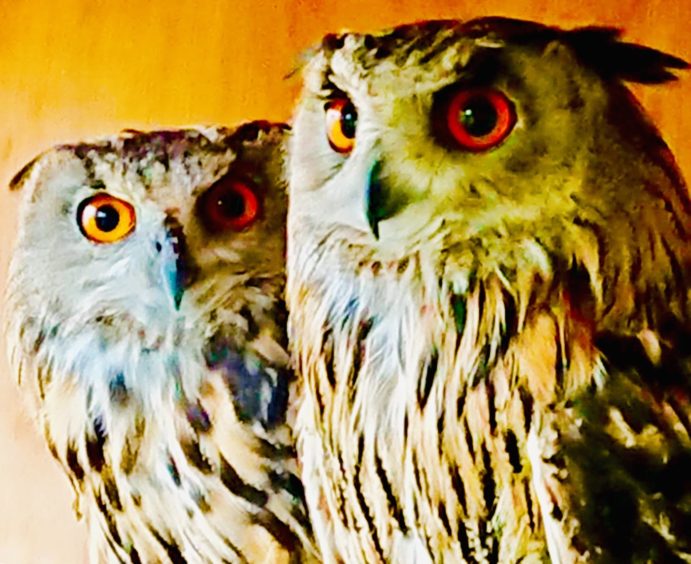 "These birds have been together for more than 18 years," said Ms Wilson.
"Since dusk she has been hooting, calling for him. It's heartbreaking to hear her."
Security at the bird rehabilitation centre, which has been running for almost 30 years, is now being stepped up with new locks being fitted thanks to the support through an online fundraising page.
More than £600 of the £1,000 target has been raised already since the page was set up on Tuesday.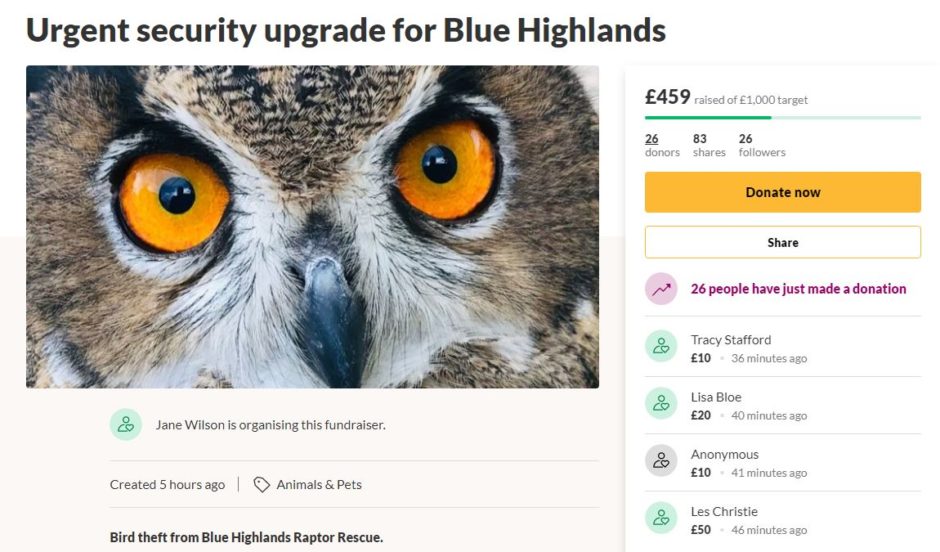 Maximus has been described as a large bird with distinctive ear tufts and a protective look about him.
Buster currently has a strapped wing after being found injured in a car park.
Inquiries are still ongoing and anyone with information is asked to contact police by calling 101.