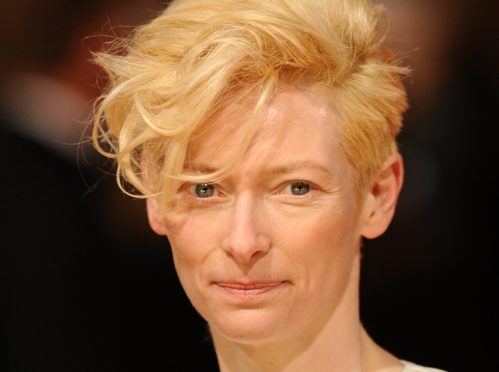 Hollywood star Tilda Swinton has been given the green light to move the windows on her north home to stop her neighbours being able to see inside.
The Oscar-winning actress was granted permission last year to build a new extension at the rear of her B-listed property in Nairn.
She is replacing an outhouse and a 'poorly constructed library and playroom' at the house with a new kitchen, dining area and a wet room for her dogs.
However, the Chronicles of Narnia and Doctor Strange actress discovered the location of windows on the extension allowed people in nearby properties to view inside.
She lodged new plans with Highland Council to lower the windows so they are not visible to neighbours.
The local authority has now granted planning permission for the project after no objections were received.
A planning application submitted on Miss Swinton's behalf stated: "To lower the windows on the gable elevation of the new extension. Change sky lights to a low profile type.
"Planning had been obtained and the client realised there was a privacy issue with the gable windows facing the boundary wall. The neighbours would be able to see into the room."
In a written report giving the go-ahead to the proposal, planning officials said: "The proposals accord with the provisions of the development plan and will not adversely affect the building's character as a building of special architectural or historic interest."