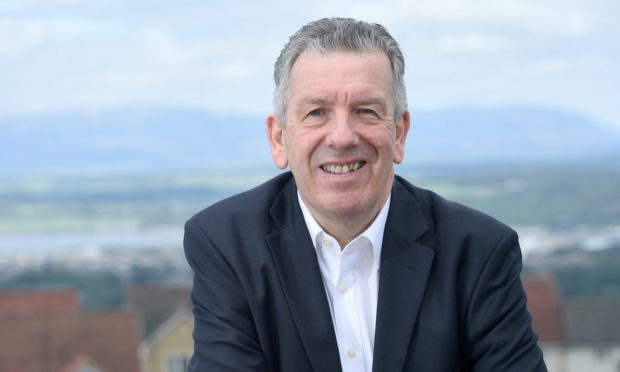 Veteran north politician David Stewart will not stand at next year's Scottish Parliament election after announcing he is to retire from the "best job in Scotland".
Mr Stewart, who will be 65 the day before polling day next year, said stepping down is "bittersweet" but is the right decision to allow younger talent to come forward.
Having been in politics most of his life, he is one of a small band of Scottish politicians who have served as a councillor, an MP and an MSP.
The former Inverness councillor became the first Labour MP to represent the then constituency of Inverness East, Nairn and Lochaber in 1997. He doubled his majority in 2001, before losing the seat to Lib-Dem Danny Alexander in 2005.
Two years later he was elected to Holyrood as a Highlands and Islands list MSP, going on to win a further two terms.
He said: "I've been dedicated to politics and the Labour Party for most of my life. I've met thousands of people, worked cross-party with countless politicians, been on the doorstep with many activists for Westminster and Scottish Parliament elections and I don't regret a moment of it.
"It's been a privilege to serve Inverness and the Highlands and Islands throughout my career but it's time to move over for new blood.
"It's the best job in Scotland and I've loved it. But like any career, you have to know when to leave the stage and allow younger talent to take over."
Among his career highlights are his 1997 election victory and the campaign to have Inverness recognised as a city in 2000.
Other successes include his campaign for a Graduated Driving Licence for young drivers after the death of two 17-year-olds in an accident in 2010. He has also pushed for other road safety improvements, including new crossings and speed restrictions.
Mr Stewart has lodged two successful Member's Bills in Holyrood, one on dangerous buildings and the second, for installing fire sprinklers in all new social housing, is expected to be implemented next year.
He has twice been a Scottish Diabetes Champion and continues to support improvements for diabetics in his role as Labour's Shadow Public Health Minister.
He regards his 2005 election loss as his career low: "No one else has a job for life, so why should politicians? But, rightly or wrongly, I didn't see that coming.
"But two years later I bounced back and got a seat in the Scottish Parliament and to get three terms there was beyond my wildest dreams."
Highlands and Islands Labour MSP colleague, Rhoda Grant, described Mr Stewart as a dedicated politician always willing to fight for his constituents.
"He has achieved respect from across the parliamentary divide which is no mean feat in today's political world. He will have hard shoes to fill and will be a great miss to the Parliament, however I will continue to seek his advice and use his knowledge built up during a lifetime of public service."
Retiring MSP will remain an activist
David Stewart remembers being reprimanded by Tony Benn when he told the Labour grandee he was sorry he was giving up politics when he announced he was standing down as an MP.
"He told me 'I'm leaving Westminster, I'm not leaving politics'.'"
Mr Stewart now has much the same feeling as he prepares to retire as an MSP – and  plans to remain a "community activist" involved in local issues and with the Labour party.
He wants to see Inverness music venue the Ironworks find a new home after its site was earmarked for a new hotel. He hopes to see more of Inverness Caledonian Thistle FC and will continue as chairman of the Inverness Caledonian Thistle Trust.
He recently became a director of the Scottish Cot Death Trust – Mr Stewart and his wife Linda lost their youngest son, eight-month-old Liam, to cot death in 1991 and were supported by the trust.
He will use his retirement to travel and spend more time with his family – son Andrew is a neuroscientist in California and daughter Kirsty runs a leisure business with her partner in Inverness – as well as joining his wife in learning Italian.
Mr Stewart, who was born in Inverness, started his political career after moving to Dumfries when, in 1984, he won a council seat in Nithsdale.
When he moved back to Inverness as a social worker, he became a Labour councillor between 1988 and 1996 before becoming an MP.
In his time at Westminster, he was Parliamentary Private Secretary to the then Scottish Secretary, Alistair Darling. Under the Parliamentary Armed Forces Scheme he was one of the first politicians to visit troops in Iraq and became an honorary Wing Commander for the RAF.
From 2005 to 2007 he was assistant director, rural affairs, for the Scottish Council for Voluntary Organisations.
In the Scottish Parliament, he has served in several senior roles, from Labour Chief Whip, a four-year stint as convener of the Public Petitions Committee, Labour's Shadow Cabinet Secretary for Eradication of Poverty and Inequality and is currently Shadow Minister for Public Health.
He is also a senior member of the corporate body that looks after the Parliament's property, services and staff.